Prince Philip Gives Up Driving Licence After January Crash
9 February 2019, 18:33 | Updated: 26 March 2019, 10:01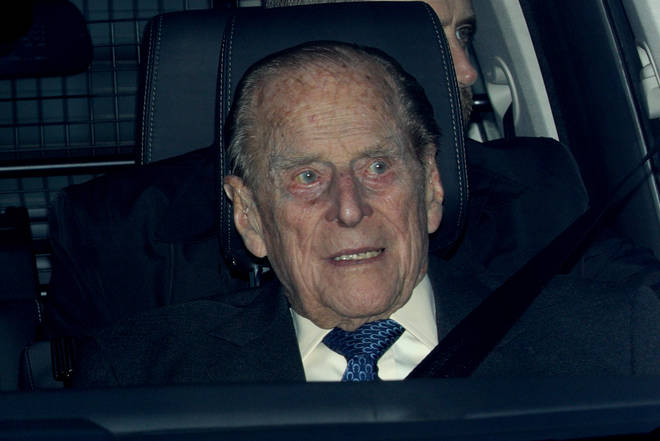 Prosecutors will take into account Prince Philip giving up his driving licence as they consider whether to bring charges over a crash in which a female passenger suffered a broken wrist.
The Duke of Edinburgh has given up driving and surrendered his driving licence after being involved in a car crash near the Sandringham Estate last month.
A spokesperson for Buckingham Palace confirmed: "After careful consideration The Duke of Edinburgh has taken the decision to voluntarily surrender his driving licence."
The 97-year-old's Land Rover rolled onto its side after colliding with a Ford Kia in which the female driver suffered cuts while her passenger sustained a broken wrist.
A 9-month-old baby in the car escaped injury.
The crash sparked a debate as to whether Prince Philip should still be driving at his age, with some calling for tougher driving tests before they can get behind the wheel.
Norforlk Police confirmed that his licence had been handed to officers, and the Crown Prosecution Service said that they would "take this development into account" when deciding on bringing charges.
After complaining of a 'lack of communication' from Prince Philip, the passenger received a letter from the Duke with an apology for the incident.
The Duke said: "I would like you to know how very sorry I am for my part in the accident."
He also wished her a "speedy recovery" from what he described as a "very distressing experience".
The Duke, who quickly received a replacement Land Rover, was later reportedly spoken to by police after being pictured driving without a seat belt just days after the crash.
DVLA figures from 2017 show that 100,281 people over the age of 90 hold valid licences, while 248 people over 100 years old have a licence.