Coronavirus: Queen quits London as Covid-19 pandemic worsens
14 March 2020, 23:10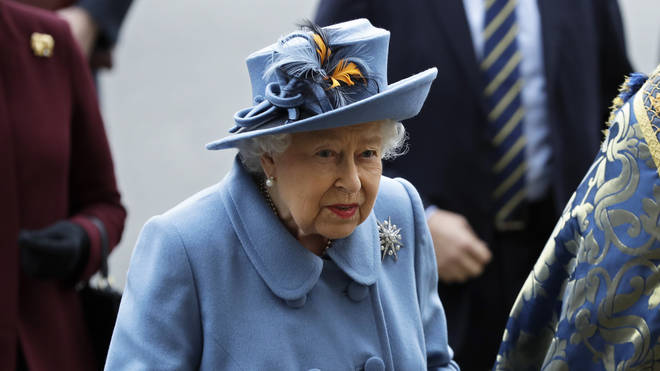 The Queen has reportedly quit Buckingham Palace amid coronavirus fears, but Royal sources say she is in good health.
Reports this evening suggest the 93-year-old monarch was taken to Windsor Castle following Thursday's coronavirus Cobra meeting.
The Mirror newspaper reported there are now believed to be plans in place to quarantine the Queen and Prince Philip, 98, if the outbreak worsens.
Read more: Scientists demand 'more restrictive measures' to enforce 'social distancing' amid Covid-19 pandemic
A royal source told the Sun newspaper the Queen is "in good health but it was thought best to move her. A lot of her staff are a bit panicky over coronavirus.
"The Palace hosts a constant stream of visitors including politicians and dignitaries from around the world."
The Queen hosted a Palace reception earlier this week but avoided shaking hands with dignitaries.
Read more: Coronavirus: Beard sanitiser sales spike after NHS urged staff to shave
A Palace spokeswoman said: "Future events will be reviewed on an ongoing basis taking into account the appropriate advice."
Earlier this week planned visits Cheshire and Camden were postponed due to the Covid-19 pandemic.
Read more: What is Covid-19 and why is the Government talking about herd immunity?
While the heir to the throne the Prince of Wales and the Duchess of Cornwall also pulled out of their spring overseas tour just days before it was due to begin, raising the prospect that more royal engagements could face cancellation in the coming weeks.
The Queen, 93, was due to visit the Bentley Motors Factory in Crewe, and the Jodrell Bank Observatory and Square Kilometre Array Global Headquarters in Macclesfield on March 19.
But Buckingham Palace announced both visits would be rescheduled for a later date.
Read more: Coronavirus symptoms - What are they and what is the risk of Covid-19 in the UK?