Mum of two facing homelessness after complaints about rat infested flat
27 September 2019, 11:36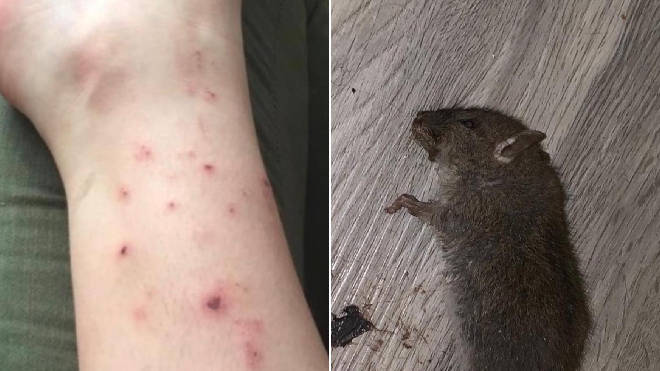 A single mum-of-two says she is being forced into homelessness after being made to live in rat-infested housing for the past five years.
Chloe Williams has said she and her two daughters will be made homeless and evicted from their one-bedroom council flat in Kensington after complaining about infestations of vermin.
In 2018 she was offered a property in east London but said she was unable to move there for medical reasons, she also said it would impact on the education of her two children.
The mum said she did not realise by turning down the offer her local authority could consider her to have made herself "intentionally homeless."
When asked why she didn't want to move she pointed out she grew up in Ladbroke Grove and wanted to maintain her links to the area.
She said it was "terrifying" for her children, who have to ask their mother to check there are no rats on the floor when they want to go to the toilet.
Shockingly she said she cannot even have a toaster as "the last time I had a toaster there was a mouse inside it, and there was all smoke coming out."
She told reporters at times she couldn't use the kitchen and had to lock the door because there was a rat inside.
On Thursday protesters gathered outside the headquarters of the council to demonstrate against the conditions Chloe and her family are living in.
Protests at @RBKC overview & scrutiny committee over housing problems for Chloe Williams who says she is facing eviction after raising concerns over rats, mice & bedbugs - dep leader @cllrKTS currently speaking to her pic.twitter.com/8mLhhsRXRE

— Gregory_ldr (@ldr_gregory) September 26, 2019
She also said her children have suffered physically, she said: "They have had rashes from them [the rats]- I don't understand how they kept us living here.
"The council just don't care - I am so angry."
Chloe said she had complained to the council "over, about 50 times."
She said: "I'm all over the place - I'm going to be homeless with two children.
"Living in these conditions has ruined five years of my life."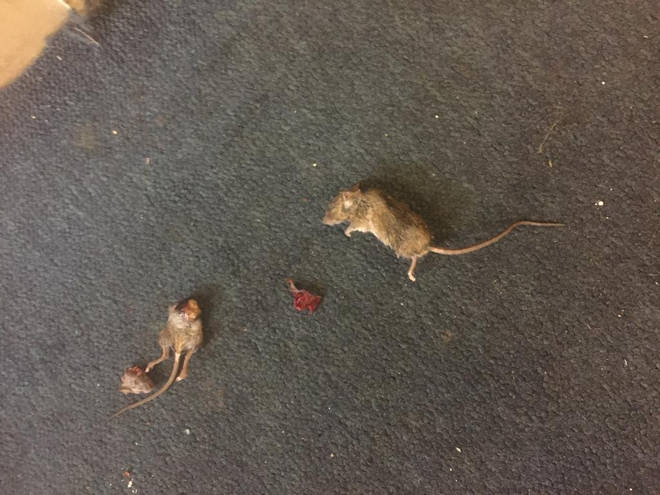 Pilgrim Tucker, a campaigner with the Radical Housing Network said: "Aside from the years of stress and upset that RBKC have put Chloe and her children tho, the infestation in her home is a very serious health risk.
"That she is now being evicted following her complain is a disgrace. This council doesn't care about its residents and seems to have learnt nothing from the Grenfell Tower Fire."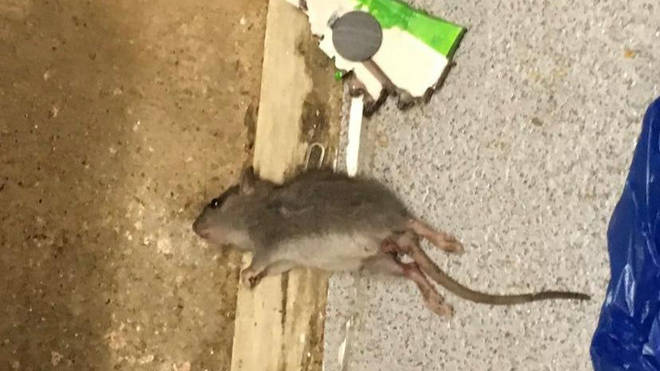 A spokesperson for the Royal Borough of Kensington and Chelsea said they do not comment on individual cases, they added: "We make exhaustive efforts to ensure residents are housed according to their needs, considering local ties, employment and schooling when making housing offers - we work with residents to make sure they understand the offer and their rights, so that they can make informed decisions.
"Reports of repairs and pest issues are taken very seriously - our pest control team works with residents to make sure they can access the property and tackle problem areas quickly."