Reading fire: emergency services race to tackle large blaze
17 December 2019, 15:46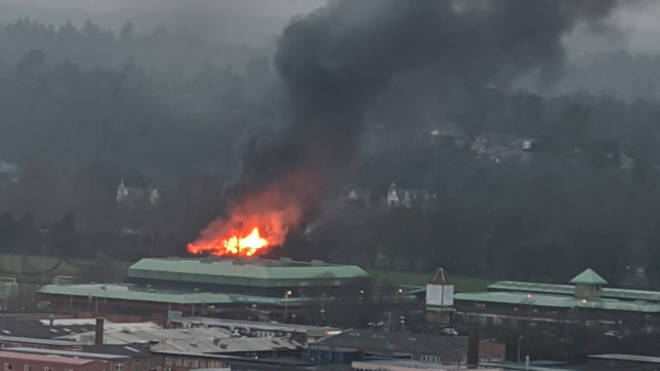 Emergency services are responding after a large blaze broke out in a boathouse in Reading.
Dozens of people shared dramatic pictures of flames of the blaze near the town's Rivermead Leisure Complex.
The fire was visible across the skyline of the town.
One witness posted online: "Huge flames can be seen from some of the high rise building in the town centre"
Another wrote: "Not sure what's going on but this has got very big and very fast. Hope everyone ok"
A spokeswoman for Royal Berkshire Fire and Rescue Service said: "At 2.52pm on Tuesday, 17 December, we received reports of a boathouse fire near Little John's Lane, Reading.
"Royal Berkshire Fire and Rescue Service crews from Caversham Road and Dee Road were sent to the scene, arriving less than five minutes later.
"The fire has now been extinguished and crews remain on the scene.
"We are investigating the cause of the fire."