Residents Laugh As Police Are Attacked With Firecrackers During Arrest
8 October 2018, 16:24 | Updated: 8 October 2018, 16:27
Police officers were attacked with firecrackers as they carried out an arrest on a housing estate in Bradford.
The unsuspecting officers cowered in panic as the explosives were chucked just feet away from them at the Holme Wood housing estate in West Yorkshire.
Bystanders could be heard laughing and jeering as one of them shouted: "He f****** jumped out of his boots!"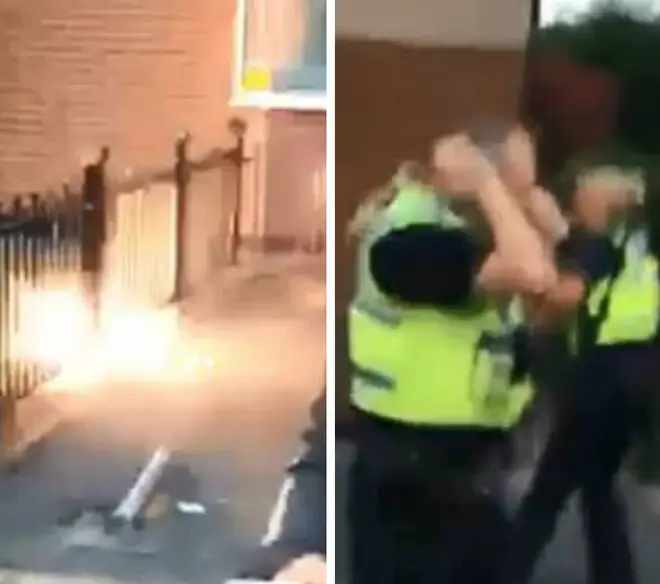 The incident unfolded last Thursday with the footage being shared widely on social media.
Viewers were quick to condemn the attack, with one describing those involved as "feral scum".
West Yorkshire Police said a police car was also damaged in the incident.
"No-one was hurt as a result of this disorder. Enquiries are ongoing," the force added.