Rory Stewart says he will bring worldly experience as mayor of London
4 October 2019, 21:03
Former Tory leadership candidate Rory Stewart has said he will "bring experience from other parts of the world" as Mayor of London.
Mr Stewart announced his bid to become Mayor of London on Friday after he steps down as MP for Penrith and The Border at the next general election.
He plans to stand as an independent candidate after leaving the Conservative party.
Speaking to LBC's Eddie Mair, the former International Development Secretary was quizzed on why he should represent the people of London despite having few links with the city.
He said: "Like many people in London, I think nearly 40 per cent of the population, I was born outside of the United Kingdom in Hong Kong.
"I returned to London when I was one year old and I suppose it's actually something that gives me a sense of the different diversity and dimensions of London that, like other Londoners, I've spent time outside London."
The MP said his experiences outside of the UK have given him a better understanding of the different cultures that make up the metropolitan capital.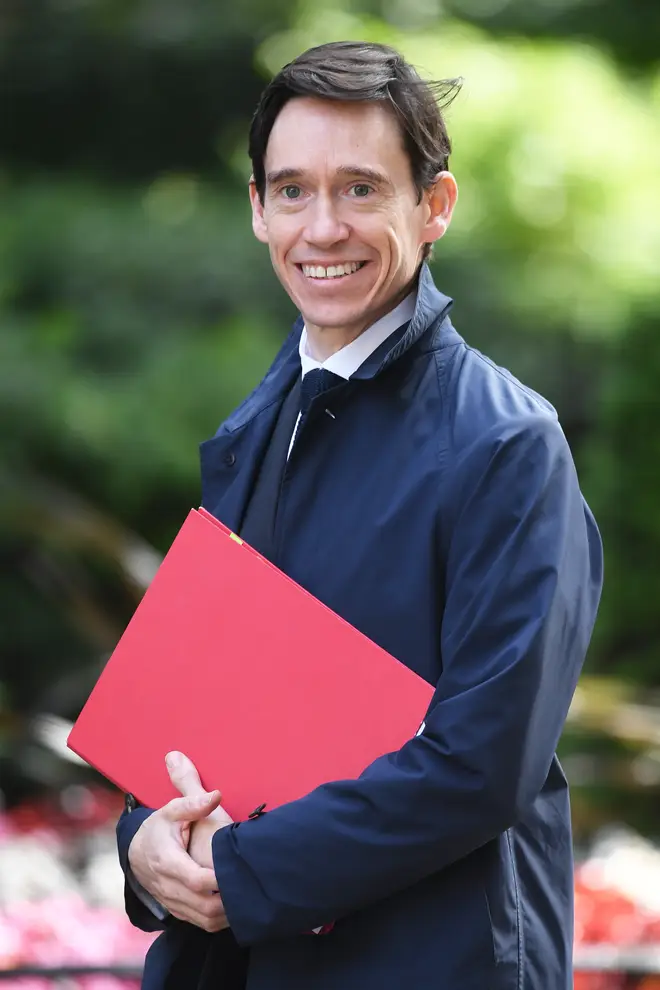 He continued: "That helps me understand communities but it's also given me experience. It's good to have somebody who can bring back experience from other parts of the world and that, in my case obviously, is experience as the Cabinet Minister on the National Security Council, but also experience running projects in other countries.
The former Tory leadership candidate told Eddie Mair that he would need to "excite people" as an independent candidate and he was "obviously the underdog in this race".
"I need to get thousands of people to volunteer, I need to get an enormous amount of energy behind the campaign and I need to crowd source funding," he said.
"It's going to be a grass roots campaign which will start by walking through the streets and listening to people."
London voted predominantly for Remain in the 2016 referendum and he said this was another reason why it made him an ideal candidate for mayor.
He continued: "Like 60 per cent of people in London I voted Remain, but I also deeply believe in two things: compromise and to prepare London for all the possibilities.
"But I think many people in London, like me also understand that we are in a very difficult situation. The majority would also agree with me that we don't want a No Deal Brexit and it would be very damaging for London."
Mr Stewart also explained to Eddie Mair why the party he had been a member of for a decade was no longer right for him.
He said: "I think it's been coming for some time. I guess the first thing was the slow realisation through the leadership campaign that the kind of message that I was trying to sell, which was a message of compromise and arguing the Conservative party should try and be in the centre ground, in the end didn't work."
The MP was eliminated in the third ballot for the Tory leadership contest and was disappointed more of his coworkers did not share his thoughts over the direction to take the party.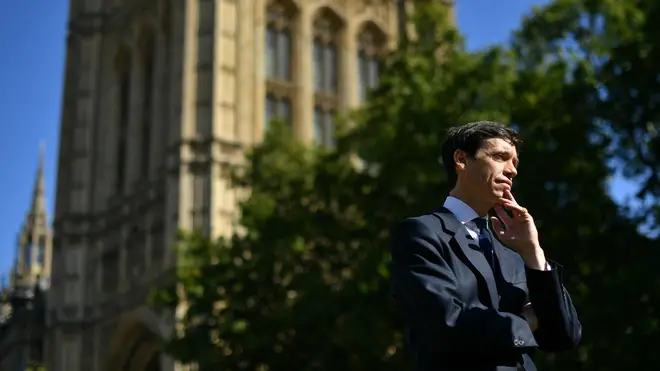 He continued: "I couldn't convince enough of my colleagues, or the party, of that vision of the party and I suppose it then went on through my being thrown out of the parliamentary Conservative Party."
Mr Stewart lost the Whip on 3 September for voting against the government and voting for MPs to take control of the order paper and the timetable.
But the "final" straw came after Parliament resumed on 25 September, where tempers and emotions ran high following the Supreme Court decision that prorogation was unlawful.
He told Eddie Mair: "Finally on Wednesday last sitting in the House of Commons watching a very depressing debate . . . I began to think okay, really the time has come to get out of Parliament and return to doing something much more practical on the ground and to do it as an independent."
Former Conservative MP Matthew Parris told LBC he does not believe the career of the "honest" and "intelligent" Mr Stewart is over.
Speaking with LBC's Nick Ferrari, he said: "What I would be expected to say is 'oh I'm very sad for Rory' but I'm not sad for Rory, I'm sad for the Conservative party.
"It's a huge loss if people of his quality feel that they can no longer believe in and belong to the party I still just about belong to and what has happened to the Conservative party that it can't contain any longer people of his talent?"
In an earlier speech, Mr Stewart told reporters why he now wanted to represent London as mayor.
He said: "[London] is a city not just with so much potential but of course a city that is now in real danger, danger from Brexit, from technological change, but I think above all, from what's happened in British politics; to the kind of extremism that is taking over our country."
"It's as though Donald Trump is haunting London. The way to fight back I think is not to stick myself in that old party system, but to show as an independent with millions of Londoners behind me that we can do politics in a different way."