Ryanair warns pilots of losing benefits over strikes, union claims
20 September 2019, 05:49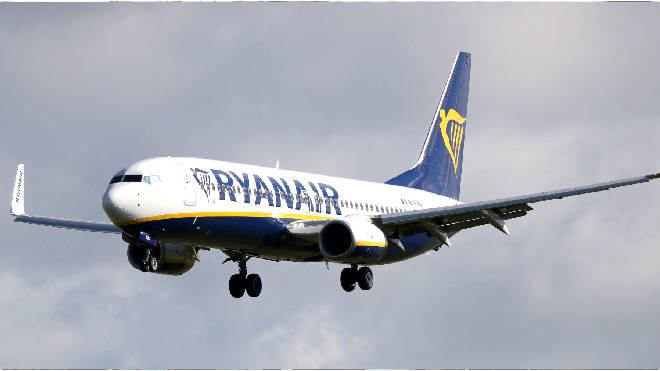 Striking Ryanair pilots have claimed the airline has threatened to remove their benefits if they take part in this month's planned industrial action.
Strike action started on Wednesday when pilots walked out in a row over pay and conditions. BALPA said its members were focused on paid holiday, sick pay or maternity pay.
This round of strike action will run for five more days with pilots taking industrial action on the 21st,  23rd, 25th, 27th and 29th September.
The union said the airline has "no interest in bringing the dispute to a conclusion," they claimed Ryanair refused to appear at talks with arbitration service ACAS.
BALPA said they hope to meet with Ryanair on Friday or on Monday 23rd September.

Union General Secretary, Brian Strutton, said: "It takes an extraordinarily intransigent employer to refuse to take part in an entirely voluntary, non-binding ACAS process from which each side can withdraw at any time. Given that neither side has anything to lose from ACAS conciliation, what on earth is Ryanair frightened of?  
"Instead of seeking to resolve the current impasse via negotiation, Ryanair seems hell-bent on prolonging the dispute by threatening pilots with the removal of staff travel benefits and inflated and draconian deductions from salary."
Global's Newsroom has approached Ryanair for comment.