Sadiq Khan opens City Hall to 100 homeless people on Christmas Eve
24 December 2019, 16:07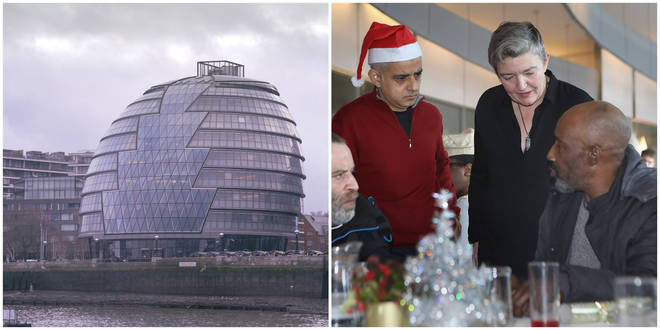 Sadiq Khan has called this year's Christmas Eve his "best day" as Mayor of London after welcoming 100 homeless people to City Hall.
The guests were invited to the headquarters of the Greater London Authority for a three-course meal, hair cuts and appointments with an optician.
Meanwhile, their canine companions were given free health checks as part of the heartwarming, pre-Christmas social event.
Singers from the London International Gospel Choir welcomed the 100 rough sleepers to one of the capital's landmark buildings to enjoy a spot of karaoke and other activities.
Mr Khan told the visitors it was "their City Hall."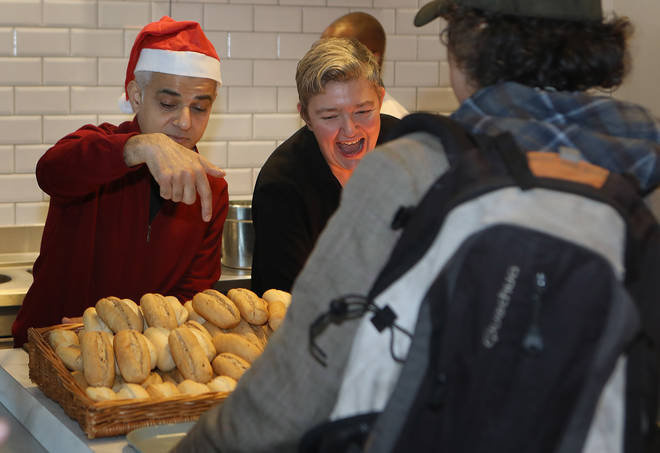 He said: "I will be honest with you, I've now been the mayor for almost four years, coming to work every day.
"I've got to tell you this - this has been the best day of me being the mayor because you guys are here in City Hall."
The Labour mayor wore a Santa Claus hat as he served up meals to the guests.
In a report published by Shelter, London was revealed to be the worst-affected region in the country for homelessness.
It found one in 52 people had nowhere to live in the capital, the equivalent of roughly 170,000 individuals in total.
Mr Khan labeled the rise in homelessness as "both heartbreaking and shameful."
"I don't pretend that this one day is going to end rough sleeping or end homelessness," he said.
"What I can do is try and give those who are our guests today a really special experience."
Claire, a 50-year-old homeless visitor to City Hall, who did not want to give her surname, said the event had been "brilliant."
She added: "For some people, Christmas isn't always a happy time.
"So to go somewhere like this that you've never been, I think it's really good."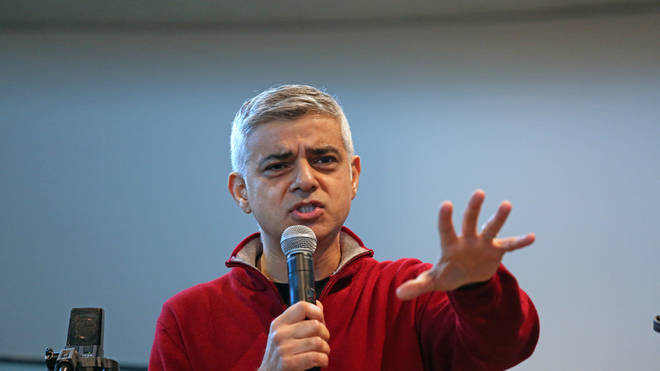 The guests have been receiving assistance from services funded by City Hall and delivered by the charities St Mungo's and Thames Reach.
Tuesday's event was the first of its kind hosted by City Hall and attracted dozens of volunteers.
It comes as the mayor launched his annual rough sleeping campaign at Westfield London, which raised more than £20,000 in its first week.
Mr Khan said: "I am delighted to be able to welcome everyone to City Hall for this special day.
"Helping London's homeless people is one of my top priorities all year round but it takes on a special significance around Christmas, when the difference between those who have so much and so little can seem particularly stark."