Sadiq Khan to scrap London transport fare freeze if re-elected
13 March 2020, 14:43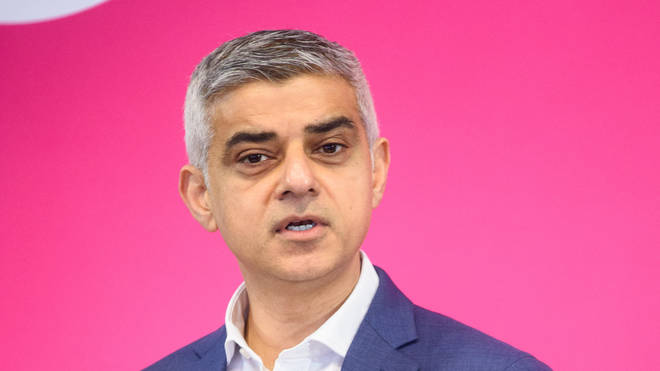 Sadiq Khan has admitted that the fare freeze on London's train services will end if he is re-elected as Mayor of London.
Since his election in 2016, the rate of single fares has been frozen across London's transport network.
But with mounting pressures on TfL finances, Mr Khan promised to limit future increases to no more than the "cost of living" — and said there would be no increase in bus fares.
He also said he will "explore cheaper fares for off-peak and weekend travel".
Bus fares would remain at £1.50 for the next five years and the "hopper" fare — which allows multiple bus and tram journeys within an hour for no extra charge — would also remain the same.
The announcement comes as Transport for London lost its £700 million annual Government grant and Mr Khan's fares freeze has deprived it of £640 million in income.
Earlier today, the Mayor confirmed that the city's annual St Patrick's Day parade has been cancelled due to a number of "key performers" being unavailable.
London's official celebrations were due to take place on March 15 with St Patrick's Day falling on Tuesday, March 17 this year.
The event was set to champion women in sport, supporting the Federation of Irish Sports' campaign to improve coverage for women's sport.
The event in Dublin was cancelled due to coronavirus fears.
Sadiq Khan said: "London's St Patrick's Day celebrations are an annual highlight for so many people.
"So I am incredibly disappointed that this year's event has had to be cancelled as key performers and parade participants are no longer able to take part due to the ongoing threat of coronavirus.
"London's Irish community makes a huge contribution to our great city. I recognise that the unavailability of key performers and parade participants leaves no choice but to cancel.
"I know this will be extremely disappointing news for so many Londoners and visitors to our capital."