Sam Smith heralds non-binary 'gloriousness' urging fans to 'fight on'
1 January 2020, 08:29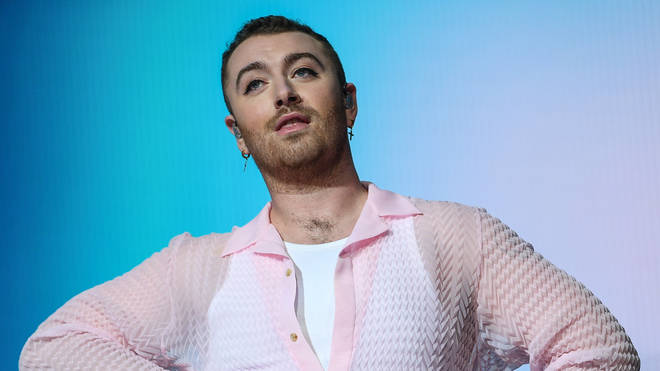 Singer Sam Smith celebrated their "non-binary gloriousness" by sharing a throwback photo from the age of 17 before urging fans to "celebrate your sexy selves."
The chart-topping singer-songwriter shared an "emotional" message with fans on Instagram as they looked back on the last decade before reassuring fans to "fight on" and everything would be OK.
Smith came out as non-binary in 2019 sparking a debate over gender and sexuality and was among the first celebrities to ask the public to refer to them using they/them pronouns.
Posting a picture of themself at the age of 17, Smith wrote: "So tomorrow is 2020. Wow.
"I find Times like these are this crazy mix of happy and sad, where we look back at the last 10 years and think of all we've been through in our lives.
"Seeing you all post throwback photos and moments made me message my friend from school and ask if she had any photos from 10 years ago when I was 17.
"And I found this ICONIC picture above Hahahaha."
They added: "This picture made me emotional because the confidence and freedom I've felt the last year is EVERYTHING I had those 10 years ago.
"This to me is a beautiful and important reminder that as we get older, life can get tough."
The James Bond singer added: "As growing adults we get launched into this sometimes cruel and heartless world.
"And through that we sometimes feel like we lose ourselves and that spark we once had.
"But the truth is, if we fight on, do the work, keep singing, dancing and loving… we will be ok."
2019 saw the term non-binary added to the dictionary, A person who identifies as non-binary does not define themselves exclusively as masculine or feminine and generally prefers they or them pronouns, rather than he or she.
Collins defines non-binary, which can also be spelled nonbinary, as "relating to a gender or sexual identity that does not conform to the binary categories of male or female, heterosexual or homosexual".