Ship drifted off course while officer sat watching music videos on mobile
3 October 2019, 00:01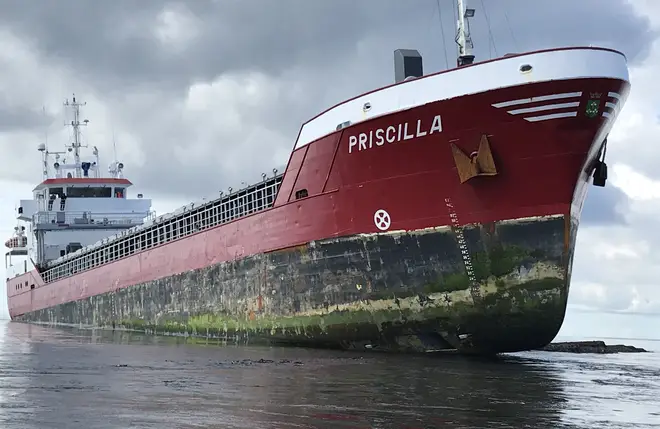 A cargo vessel which ran aground on rocks drifted off course while the watchman sat watching music videos on his mobile phone, an investigation has found.
When the officer on watch of the MV Priscilla took over at 2am, he turned off track steering and instead switched on the vessel's autopilot.
The officer then sat in a chair watching music videos that were being streamed to his mobile phone, and may even have fallen asleep for a time, a Marine Accident Investigation Branch report found.
The incident occurred at 4.39am on July 18 last year when the vessel grounded in the Pentland Skerries off Orkney.
Realising that the vessel was going off course, the officer of the watch decided to steer the ship between two small islands he could see ahead, but relied solely on radar data.
He failed to refer to any navigational information, which would have showed there was a shallow reef between them.
The Netherlands-registered vessel was travelling from Lithuania to Silloth in Cumbria carrying 3,300 tonnes of fertiliser.
None of the six crew on board were injured.
The report said it was not clear why the officer of the watch had not tried to return to the planned route when he realised the vessel had drifted off course.
However it said he might have been anxious about his "perceived mistake" of allowing the vessel to drift off track, and might not have wanted to alert the master of the vessel, who he did not call.
Priscilla's owner has since conducted an investigation into the cause of the accident and has updated its onboard procedures.
It now bans officers on the watch from using mobile phones.
"As a result of the internal review a number of lessons have been learnt including process enhancement, team and individual development requirements have also been identified and addressed as appropriate," an MCA spokeswoman said.