Singleton takes out billboard campaign on busy road in bid to find love
1 February 2020, 14:47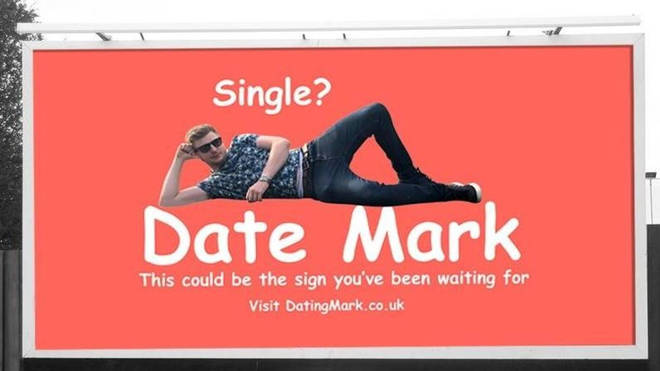 A single man has taken out a billboard campaign on a busy road to find love after dating apps "didn't work".
Mark Rofe, 30, from Sheffield, decided to pay £425 for a huge advert of himself on a busy road in Manchester.
The billboard features a picture of Mark lounging on his side and refers people to his website DatingMark.co.uk.
He said he had been single for a year and decided to take out the billboard to stand out from the crowd.
Mr Rofe, who works in marketing, told the Evening Standard: "Like any good idea it started off in the pub. I was talking to my mate saying how I was struggling on all these dating apps and I joked that I should put my face on a big billboard.
"We laughed about it but then actually I thought what a good idea.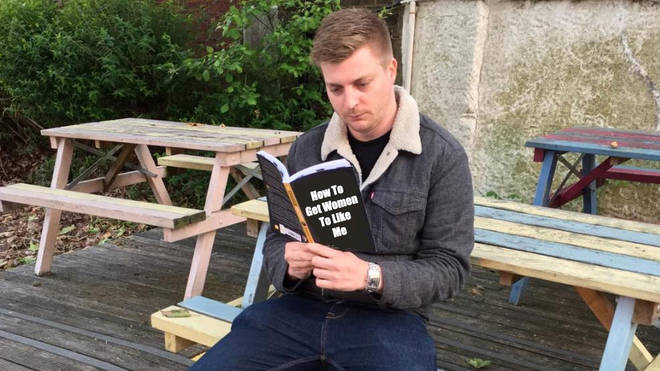 "Some people might think I'm mad paying £425 but if I find love then it's fairly cheap.
"I tried to make it funny so hopefully I don't come across as a desperate loser."
The website features a biography and asks anyone interested in going on a date to get in touch.
There is also a "facts and stats" section in which he describes himself as 6ft tall, with two friends, that his index finger measures 6.82cm and he has kissed more than three girls.
His biography reads: "I'm Mark, an extremely handsome and modest 30 year old living in Sheffield. I work in marketing, and if you're reading this, then I must be pretty ok at it.
"You're probably here because you're interested in dating me (thank you, I'm flattered), or you're just wondering wtf this website is about.
"I bought a billboard in Manchester and made this website because I'm single, all my friends are getting married, and I'm struggling to get a date.
"I want to thank every one of you for visiting this website, but especially you Maya Jama."
He has received nearly 300 applications for a date, so far.