Smoking rates at "all time low" as government launches Stoptober campaign
19 September 2019, 03:22
The equivalent of 200 people an hour are giving up smoking, a national smoking study has found.
Latest figures from the University College London Smoking Toolkit Study suggest that smoking rates in England are dropping at the fastest rate in over a decade, with around 200 fewer smokers every hour.
Public Health England is encouraging all smokers to join in with the "nation's biggest quit attempt," which begins on 1 October 2019. Smokers will be provided with the support and information they need to 'split up' with smoking this Stoptober.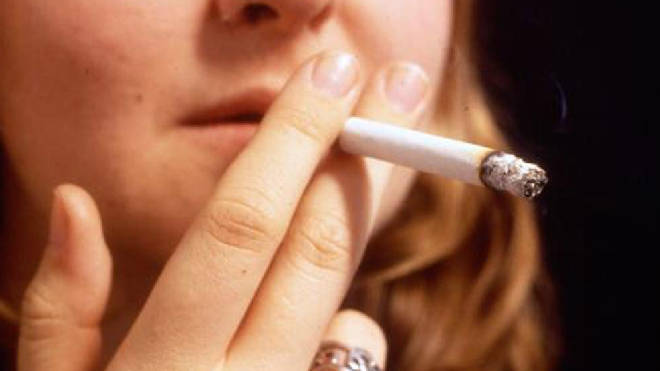 Yvonne Doyle, Director for Health Protection and Medical Director at Public Health England, said: "It's really encouraging to see these early signs of such a fast drop in smokers but we've still got a way to go to achieve our ambition of a smoke-free society. That's why Stoptober is back and we are encouraging all smokers to take part."
Professor Jamie Brown, Co-Director, Tobacco and Alcohol Research Group at UCL who leads the Smoking Toolkit Study, said: "We're really excited about this data showing such a huge drop in the number of smokers so far in 2019. We're at an all-time low for the number of smokers, but we want to see more people quitting."
Smokers can get expert face-to-face support from local stop smoking services. Those who do are 3 times as likely to quit successfully as those who try to quit using willpower alone.
TV presenter Nadia Sawalha said she always knew smoking was bad for her, but she was addicted, "I loved cigarettes and for years I used to joke that giving up smoking was like giving up a bad boy lover. You think you're having the best of times, but the truth is deep down you know they're no good for you.
"After several attempts I did succeed and ended my relationship with smoking and I'm so pleased I did. The feeling of being smokefree and no longer feeling guilty about smoking is amazing, and I couldn't have done it without the support of my family and friends who helped me resist the urge to turn back to cigarettes if I was stressed or upset."
There were an estimated 77,800 deaths attributable to smoking in 2017. This represents 16% of all deaths.