Sonic boom: What did people think the bang was?
1 December 2019, 13:07
People that were woken up by the explosive noise of a loud sonic boom this morning have shared their experiences with LBC News.
A loud "explosive" bang sound that "shook houses" was the result of a sonic boom from RAF planes.
Hundreds of people across London and parts of the northern home counties were disturbed by the explosive sound.
Paul Nobbs from Stevenage told LBC News that he was woken up by the noise at about 04.15 GMT.
"The whole place shook," he said, describing how he felt the impact of the windows in his house shake from the bang.
Paul was concerned that a tree from the nearby woodland had fallen, so he grabbed a torch and went outside to check there was no damage to his property or to the road.
"The impact reminded me of about forty years ago when a nearby BOC plant blew up and gas cylinders exploded," he said.
Paul's father in Letchworth also reported that he woke up when he felt his windows shake from the noise.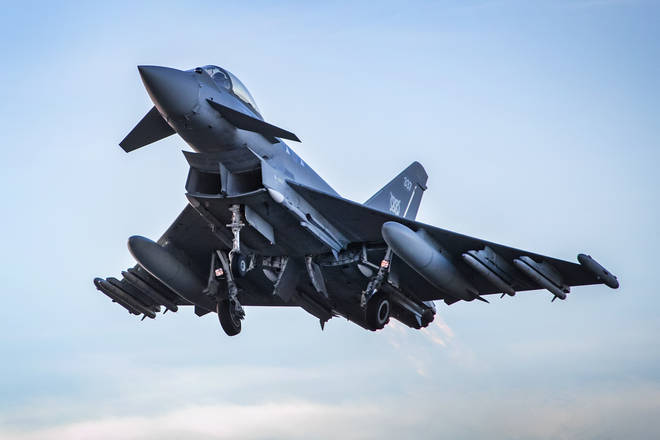 Duncan Smith from Hitchin had been in his attic the evening before to take down Christmas decorations. When he heard the boom he was worried that he might have left the attic door open and that something had fallen.
His mother, who also lives in Hitchin, thought that a pipe had burst and got up "to see if her house was flooded".
Harnett Loz from Stevenage said her husband had thought the sound was a bomb going off.
"It was a bit scary! The whole house shook and you could feel the force of the sound go through you," she said.
"It woke the household up (aside from the baby thank god!). My husband thought it was a bomb going off, so it was a bit concerning," she added.
Kelsey Steer from Stevenage reported that she, her boyfriend and her dog were woken up by a bang at around 4:18am.
"We both thought it was an explosion at first. He looked out of the window straight away but couldn't see anything," she said.
"The dog was woken up by the bang but after a few barks she was okay, I think she thought it was a firework.
"We are in a block of the flats but the windows and bed definitely shook," she added.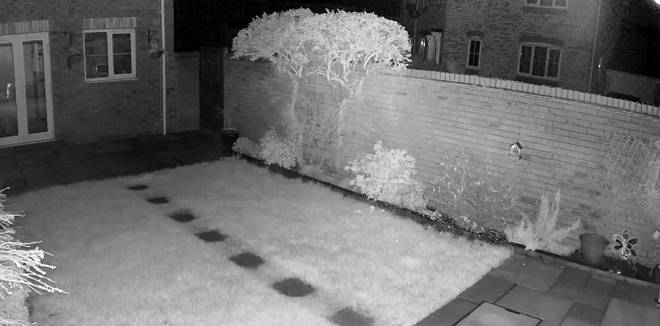 Cathy King from Garston near Watford told LBC News that she heard "a loud boom" which shook her house.
"It even made me bounce in my bed!" she said.
"I firstly thought something had crashed into the house, then a gas explosion or perhaps even a bomb blast. As it was completely still and silent straight after, and there were no sirens, I assumed all was well.
"Learning it was a sonic boom was a great relief," she added.
Jane Bethell Lombari from Guilden Morden near Ashwell described how "it felt like the house had moved" when she heard the bang.
"My wife and I both woke up at 4.15-20 ish after hearing a loud explosion or bang. A couple of our cats ran in through the cat flap. We both wondered what on earth it could have been.
"We looked outside, but there was no sign of anything outside and no security lights were on," she said.
Hertfordshire Fire and Rescue said it had received a large number of calls from across the county regarding a "large explosion sound."
The RAF later clarified that the noise was the result of two Royal Air Force Typhoons, which launched from Coningsby in Lincolnshire to investigate an unresponsive aircraft.