Stop and search powers enhanced in Milton Keynes after double murder
24 October 2019, 20:20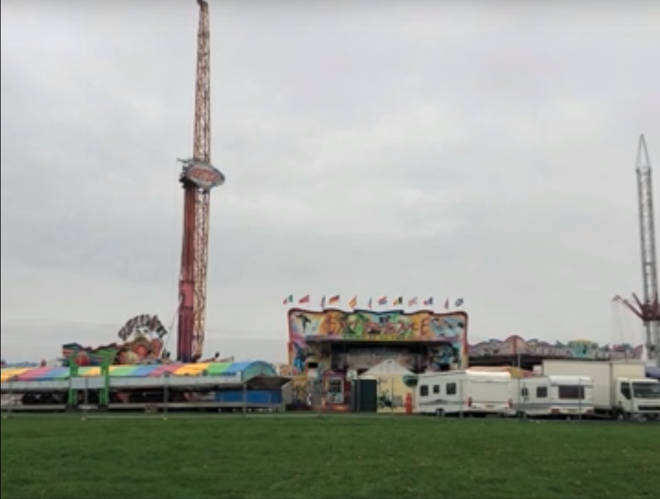 A 'large number of stop and searches' could be carried out at a fair in Milton Keynes after two teenagers were stabbed to death at a house party in the city last weekend.
Police have put a Section 60 order in place in the Campbell Park area of Milton Keynes, meaning officers will be able to stop and search anyone for items connected with violence and use reasonable force with necessary.
Police say they are not expecting any violent crime, but the Section 60 order will help them prevent any disorder from occurring.
They will especially be patrolling the Keith Emmett & Sons community fireworks and funfair, and have increased the police presence at the event.
Superintendent Tim Metcalfe, Commander for the Milton Keynes local policing area, said: "If you are visiting the Keith Emmett and Sons fair at Campbell Park, you can expect to see our officers conducting regular stop and searches throughout the event.
🚨Section 60 in MK - What to expect🚨

Following the deaths of two people in Milton Keynes at the weekend, a Section 60 order has been enacted in the Campbell Park area.

Supt Tim Metcalfe explains what this means and what to expect if you are stopped & searched by an officer ⬇️ pic.twitter.com/Vn9nqmPYgo

— Thames Valley Police (@ThamesVP) October 24, 2019
He continued: "This is a precautionary measure, and I'd like to reassure people that the fair remains a safe event to attend, and that the section 60 order is simply being put in place to help us prevent disorder from occurring.
"Please do not be worried if you are stopped by an officer. Being stopped and searched does not mean you are in trouble, it is just one method that we use to ensure weapons are kept off our streets."
Stop and search measures will take place in the area shown in the map below which is bordered by H6 Childs Way, H5 Portway, V10 Brickhill Street and V6 Grafton Street.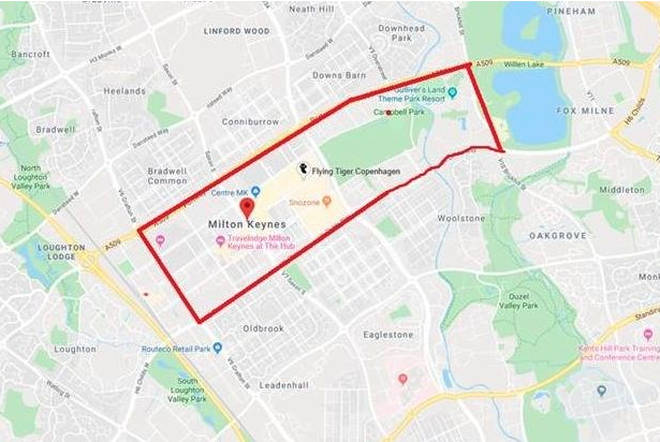 The stop and search order follows the deaths of two teenagers who were stabbed at a house party in Emerson Valley in Milton Keynes last weekend.
Dom Ansah and Ben Gillham-Rice, both 17, were killed in the attack, with the former suffering a stab wound to the back, and the latter being knifed in the chest.
Two other males, aged 17 and 23, are also said to be recovering from injuries.
Charlie Chandler, of Fitzwilliam Street in Bletchley, was charged with two counts of murder and two counts of attempted murder on Thursday, according to Thames Valley Police.
An unnamed 22-year-old man also remains in police custody on suspicion of murder and attempted murder.