Supermarkets 'expect police support in event of a London lockdown'
19 March 2020, 12:00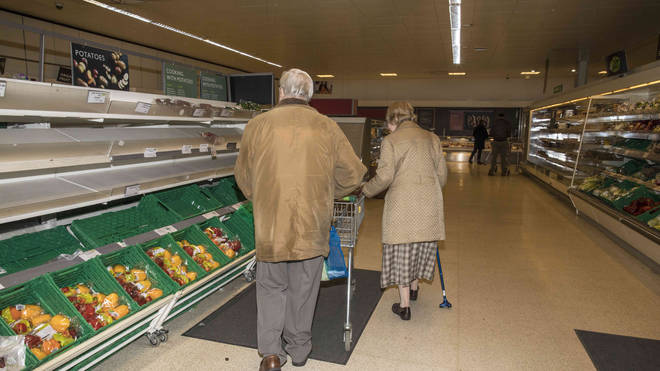 Supermarkets are expecting to get police support in the event of a possible lockdown in London due to the Covid-19 outbreak.
According to Reuters, retailers are concerned that coronavirus panic buying could increase dramatically if further restrictions are imposed.
On Thursday morning, there were hectic scenes in some areas in the country as shoppers attempted to buy bottled water, tinned goods and toilet roll in large crowds.
Follow events live in our coronavirus live news feed
People in London are facing the prospect of greater restrictions to deal with the coronavirus pandemic.
The capital is believed to be weeks ahead of other regions in terms of transmission of the illness.
104 people in the UK have died after testing positive for Covid-19 - at least 35 of whom were in London.
Transport for London is beginning a partial shutdown of the network from this morning - including the closure of up to 40 Tube stations.