Thomas Cook plane crew burst into tears after whip-round by passengers
27 September 2019, 16:53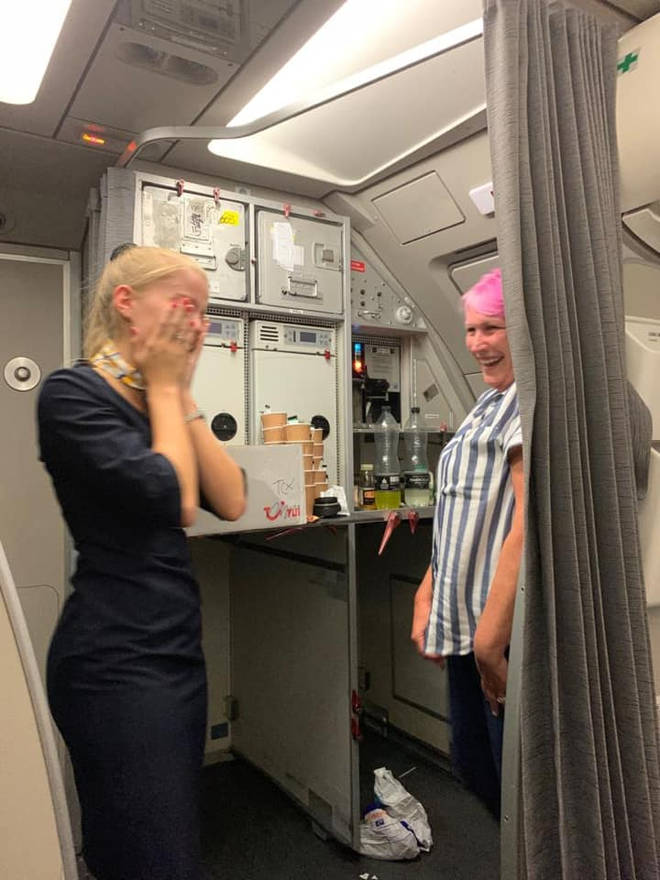 Passengers on board a Thomas Cook repatriation flight from Cyprus to Bristol offered a heartfelt thank you to cabin crew staff who volunteered to bring them home unpaid.
Michelle Jubb, a passenger on the flight posted pictures of the emotional Thomas Cook team on Facebook.
She said: "Last night our repatriation flight was a Thomas Cook aeroplane, with Thomas Cook cabin crew, dressed in their uniform, smart and proud. The only difference from normal was this crew were not being paid!!
"They had volunteered to bring people home!! There was no food or trolley service, but they had managed to scrape together teabags and coffee so passenger could have a hot drink."
Ms Jubb went on to explain how passengers got together to contribute money for a collection for the hardworking team:
"After a quick conversation with some other passengers we decided to do a collection for them, the passengers on the plane were so bloody generous, and the crew had something for their trouble. "
"To the crew of ZT1155 on the 25th September - thank you," she added.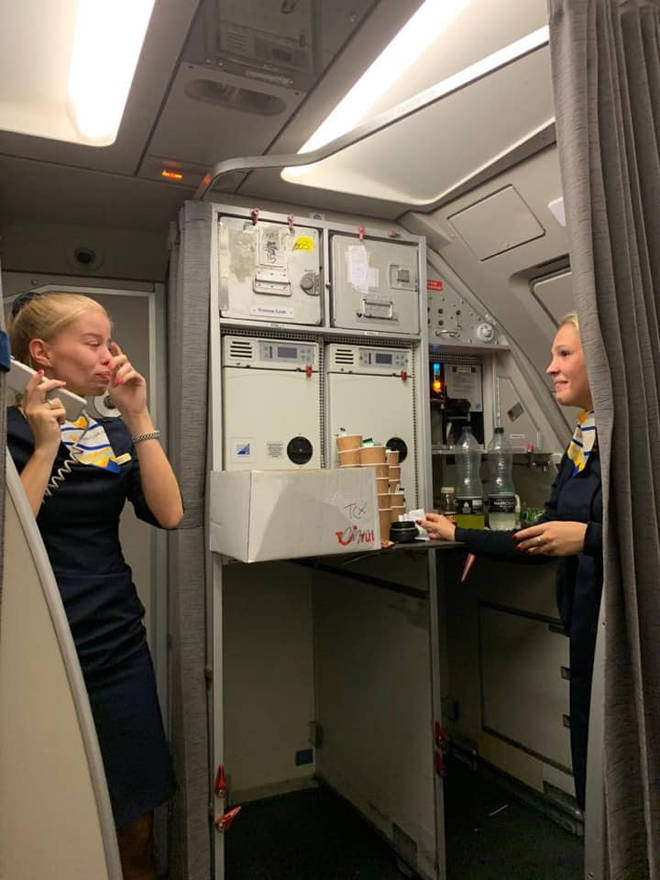 Michelle Jubb also explained that many Thomas Cook staff were present at Larnaca airport in Cyprus, where the plane flew from.
They did their utmost to help passengers, ensure that queues were organised and that people knew where and what they were doing, Ms Jubb said.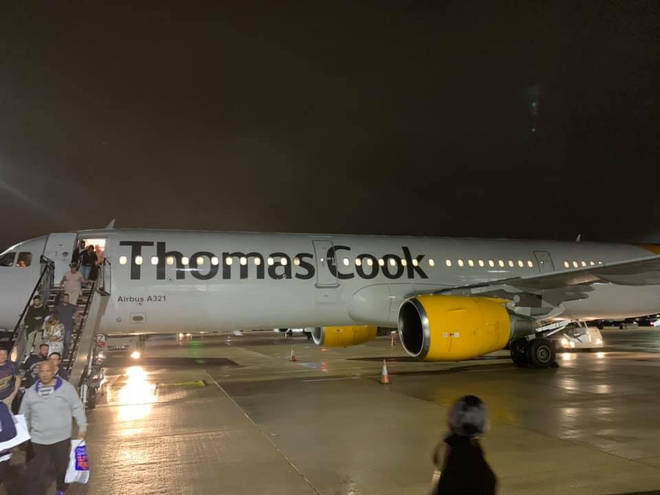 Thomas Cook has 21,000 employees, around 9,000 of which were based in the UK.
The firm collapsed after it failed to find funding to continue paying its bills. Its appeal to the government for £250m was rebuffed.
The Civil Aviation Authority (CAA) says it has now flown a total of 61,000 Thomas Cook customers back to the UK, taking the total to 40% of passengers.
Many Thomas Cook staff have paid tribute to their time working at the travel group.
I totally get it's disappointing people's holidays getting cancelled however, thousands of staff members have just lost their jobs and won't get paid the month they've just worked. Not to mention being unemployed for the foreseeable future #thomascookstaff

— Megan SimpsonHowells (@megafan247) September 23, 2019