Teenage Grenfell Survivors Release Moving Song In Tribute To Lost Friends
11 June 2018, 16:12 | Updated: 11 June 2018, 16:19
Teenagers Yousra Cherbika and Johara Menacer have released a song in memory of their friends who died in the Grenfell Tower fire.
Yousra Cherbika and Johara Menacer, who both lived at the foot of Grenfell Tower, released the song as part of the Grenfell Voices charity.
Friends of the two 13-year-olds' were killed in the disaster, which claimed the lives of 71 people last year.
Singer Emeli Sande backed the schoolgirls who used the melody of her hit Read All About It for their song called Fire In Grenfell.
The song, which is available to buy and stream on 28 different music platforms, features original lyrics written by the girls.
"You're always in my thoughts and you're always in my mind. I wish that you were still here. Why did you have to die? Why did they care about money. Before my best friend's life?" the lyrics read.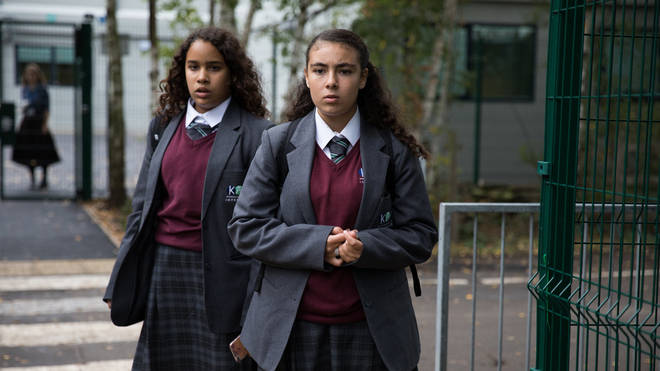 Yours has been living in a hotel with the family since the fire.
She said: "We wrote this three days after because we just wanted to let everything out.
"I don't think I'll ever come to terms with what happened, just seeing what I saw.
"I lived there my whole life.
"My friends lived in the tower, it's been difficult."
Emeli Sande, who has appeared alongside the girls in interviews, says that: "I love the song that Yousra and Johara have written and admire their bravery in expressing so many difficult emotions through music.
"Music allows the message to spread to so many people and I'm just so proud."