Teenager, 18, who 'dreamed of planning terrorist attack' jailed for four years
20 September 2019, 18:34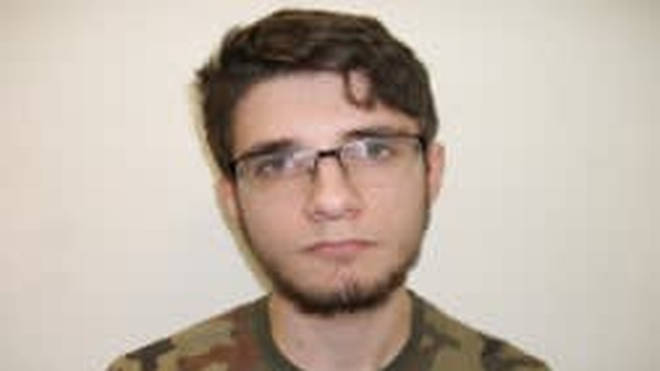 A teenager who said he dreamed of planning a terrorist attack to fill "London's streets with blood" has been jailed for four years.
Jacek Tchorzewski, 18, was sentenced at the Old Bailey on Friday for ten counts of possession of information likely to be useful to a terrorist.
It comes after the teenager, from High Wycombe, was found in February to have amassed terrorist manuals and guides on how to make bombs and guns after his electronic equipment was confiscated.
Among the materials was The Terrorist's Handbook, Expedient Homemade Firearms Vol II and how-to guides on how to build homemade weapons.
The Polish national was also found to have an interest in Nazism after police discovered anti-Semitic content he had downloaded that praised Hitler, and called for genocide.
He had materials that showed an interest in Satanism and occult practices, too.
In July, a note was found in his prison cell, which read: "Let's fill our hearts with terror. And London's streets with blood."
Prosecutor Naomi Parsons told the court on Friday that Tchorzewski had "an obsession, admiration for Nazis, neo-Nazis, far-right extremists, far-right murderers," while judge Anuja Dhir QC described the note as "chilling".
The court later heard how the teenager had admitted it was his "dream" to "plan some terrorism".
He said: "I just wanna...I had this stupid plan, when I would meet up with someone, we would live off the grid...and plan some terrorism.
"We would import guns from the Balkans, chemistry from Germany...yeah, that's my dream."
Meanwhile, a report from a forensic psychologist said it believed Tchorzewski shows some autism spectrum disorder traits, and "may have an emerging personality disorder".
Following the sentencing on Friday, Commander Richard Smith, the head of the Metropolitan Police Counter Terrorism Command, said the teenager's obsession "was not harmless curiosity".
He added: "His mindset was one of violence and hatred towards communities other than his own.
"The guides Tchorzewski had collected would provide someone - with the right materials - sufficient guidance to make viable explosives and firearms, capable of causing death or serious injury."
"I urge anyone with concerns that an individual may be involved in extreme right-wing activity to report their concerns to police."