Teenagers who swung champagne bottle in Korean man's face sentenced
23 October 2019, 15:26
A pair of teenagers who beat a South Korean student with a champagne bottle "because he was Asian" have been sentenced.
Lewes Crown Court was told Louis Barrett, 19, hit his victim - known only as Mr Kim - on the back of the neck with a wine bottle on the night of 15 October 2017.
Barrett then tried to goad 20-year-old Mr Kim into a fight and used racial language towards him, before Bradley Garrett joined in.
Garrett, 18, then swung a champagne bottle in Mr Kim's face, causing his teeth to "shake" and leaving him with facial bruising.
Mr Kim said when he asked why they attacked him, one of the pair said it was "because you are Asian."
Barrett, a bricklayer from Burgess Hill, admitted racially aggravated assault and has been jailed for 21-months.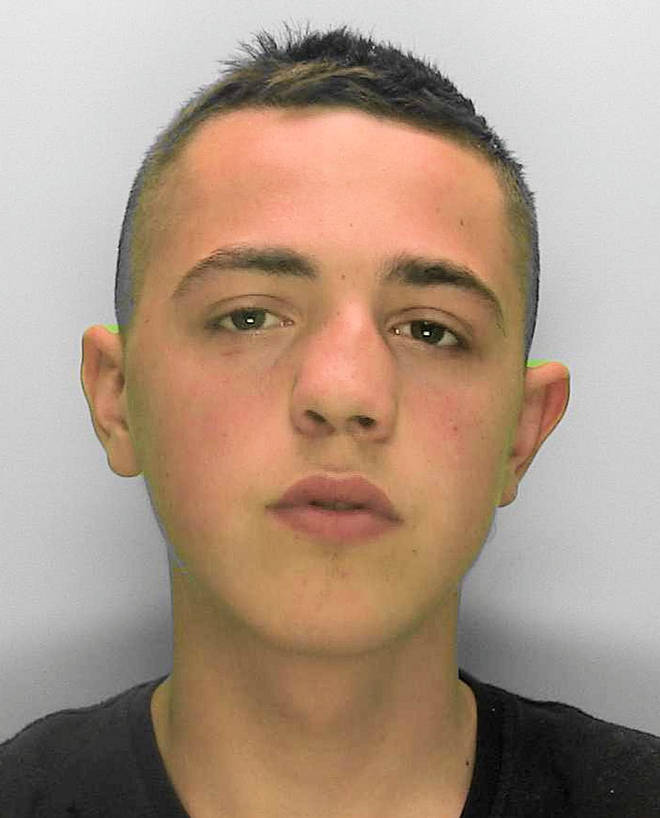 A judge spared Garrett, from Haywards Heath, a prison sentence, instead handing him a two-year suspended sentence after he admitted grievous bodily harm.
Sussex police have now released mobile phone footage of the assault.
Detective Inspector Simon Morgan said: "We treated this as a hate crime as it became clear that the victim was targeted due to his ethnicity. Brighton is a welcoming diverse city and we were appalled at the attack on this young man.
"Such incidents can cause significant distress to victims and local communities and this investigation shows that we take this type of crime extremely seriously and do all we can to seek justice for victims."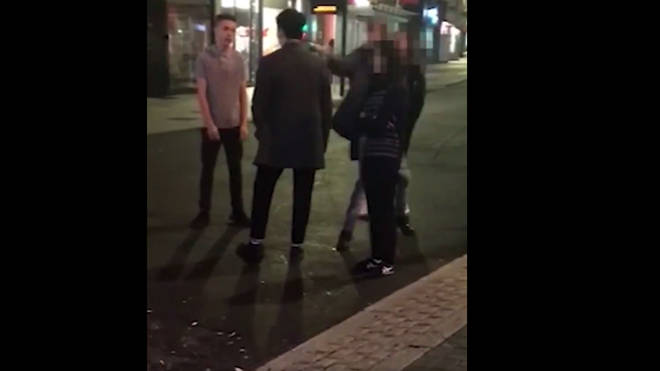 Mr Kim was living in Brighton at the time of the attack and was a student at the nearby University of Sussex.
After sentencing, a University of Sussex spokesperson said: "This was a horrible incident for our student that shocked our whole community.
"We were heartened by the many messages and gestures of support from fellow students, university staff and from people right across the city."