TfL to clamp down on fare dodgers with 'front door only' Routemaster buses
5 December 2019, 15:19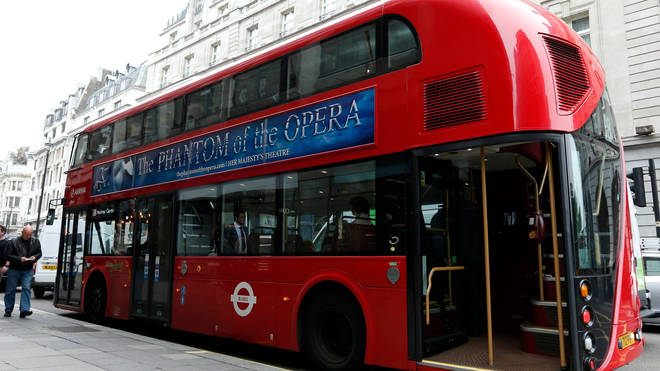 Passengers will only be able to board London's "hop on, hop off" Routemaster buses by the front doors in a move to clamp down on fare dodgers.
Transport for London (TfL) is piloting a scheme on the new Routemaster buses where passengers can only board through the front set of doors.
The decision comes after it was discovered the rate of fare evasion on the buses is more than double the average across London's bus network.
It means that everyone will have to walk directly past the driver to board, which TfL says has reduced levels of fare dodging on its pilot scheme on one route.
Passengers will no longer be able to board using the middle or rear doors and the yellow card readers in the middle and back of the buses will no longer be in use.
Ticket readers at the middle and rear doors will be covered so passengers will know they cannot be used. TfL said revenue collectors will be deployed to carry out regular checks on passengers.
Initially, the scheme will only apply to the number 8 and N8 buses, however it is likely to be rolled out across all of the new Routemaster buses which were lauded at launch as being "hop on, hop off" services.
The TfL Spokesperson explained: "Our early indications are that fare evasion has fallen sharply on route 8 and the night route N8."
The new Routemaster buses were introduced in 2009 by then Mayor of London Boris Johnson as a replacement to London's "bendy buses".
Conductors were hired onboard certain buses to try and combat fare dodging, however, by 2016 they had all been let go as a result of cost cutting measures.
Customers on routes 8 and N8 must now board using the front door.

When you board, touch your Oyster card or contactless card/device on the yellow card reader or show the driver a valid ticket.

Wheelchair users can use the middle door. pic.twitter.com/FsR2kzUbGH

— TfL Bus Alerts (@TfLBusAlerts) August 9, 2019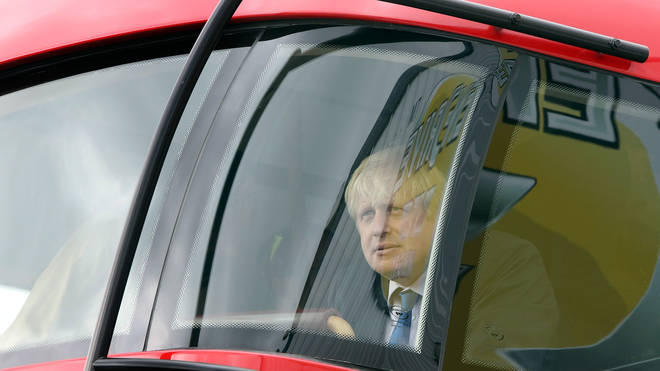 This is not the first time Boris Johnson's "beautiful buses" have been criticised.
In 2015 the buses were described as "cauldrons on wheels" due to the heat inside in summer and the inability to open windows. The buses were later retrofitted with windows that open. In 2017 more than 400 had to be recalled due to a rear-door fault.
A TfL spokeswoman said: "We are changing how buses on route 8 operate to reduce the likelihood of people boarding without paying and to improve accessibility.
"From 9 August the middle and rear doors will become exit only, so customers will board using the front door.
She continued: "This will help reduce fare evasion, which is disproportionately high on New Routemasters and deprives us of vital revenue to invest in improving transport for everyone.
"Customers with wheelchairs will still be able to board using the middle doors and will find it easier to access the priority space on buses."