The London Resort: First pictures emerge of vast theme park in south-east England
5 December 2019, 11:56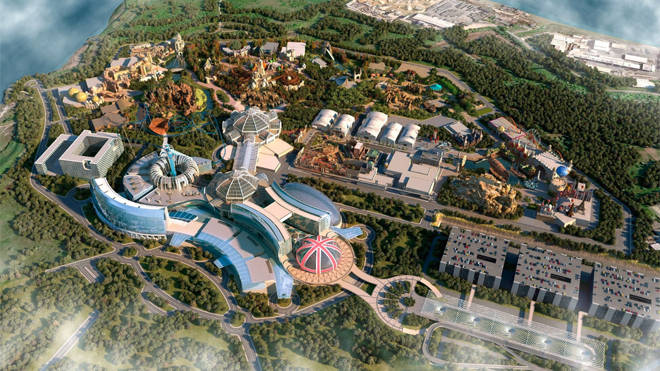 The first pictures have emerged that show what a vast theme park being built in north Kent will look like when it opens its gates in 2024.
The London Resort released new concept artwork today of the 535-acre park. The park is being created in partnership with the BBC, ITV Studios, and Paramount Pictures.
It is going to be among the biggest theme parks to open in Europe since Eurodisney opened in 1992.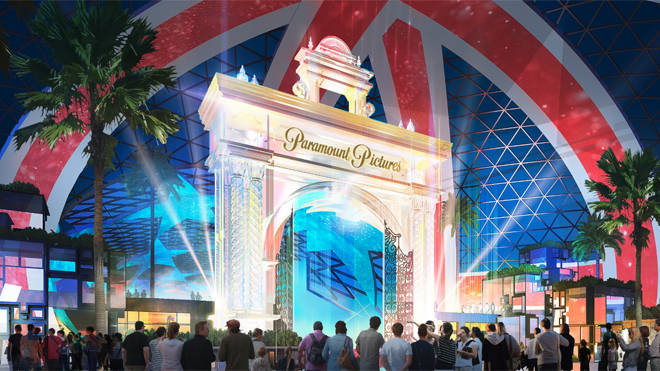 Four pictures of the park were released today, teasing what the park says will be "next generation" rides and "unique experiences" that will be at the park when it opens.
PY Gerbeau, Chief Executive of London Resort Company Holdings (LRCH) said: "We are creating a first-class theme park. A destination that maximises all the new, immersive and interactive technologies and experiences in the world,"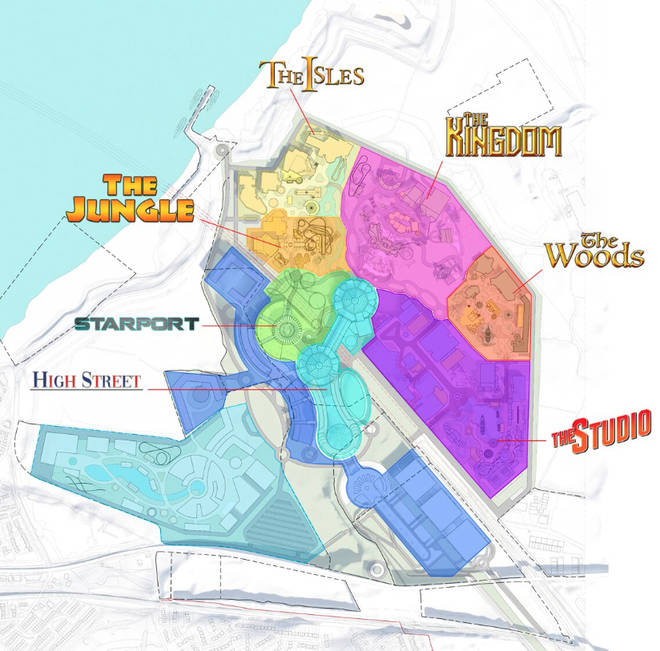 But we won't just be creating a world class leisure destination, it will also be one of the most sustainable theme parks on the planet."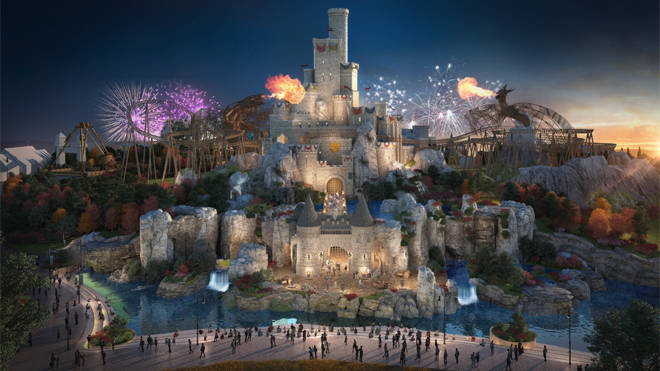 "We have three guidelines we work to when it comes to developing attractions," continues Gerbeau. "Number one is innovation. We're not here to copy what's been done before even if it has been successful. Number two is relevance.  We need to consider that the customers of today will not be the customers of 2024. And the third is flexibility. We need to create a park that can evolve and adapt easily."
The park will contain six 'lands', a main entrance on a grand plaza with its own high street with shops, restaurants, hotels, a Convention Centre and a water park.
The six areas of the park are named The Studios, The Woods, The Kingdom, The Isles, The Jungle and The Starport.