Avid Theatre-Goer's Disgust At Lack Of Ethnic Performers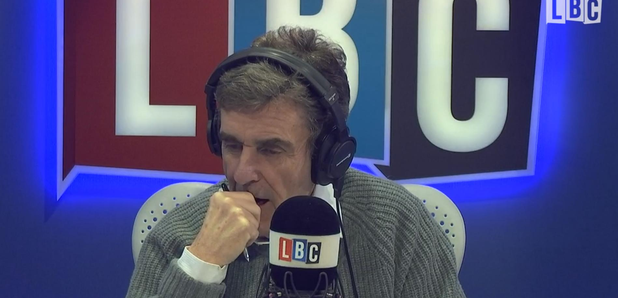 On John Stapleton's show this avid theatre-goer phoned in to express her disgust at her recent trip to see Half a Sixpence.
An official report by the Social Mobility Commission revealed Black and Asian Muslim children are less likely to get professional jobs, despite doing better at school.
On John Stapleton's show, Claire from Edgware shared her recent experience of going to buy theatre tickets for the production of Half a Sixpence, and said people should be less 'passive' about the lack of opportunities.
She said: "I'm horrified to hear the stories [of the problems] that in 2016 the black and ethnic applicants are facing, but we don't have to be so passive.
"I'm an ardent theatre-goer. I go to the theatre on a regular basis and I heard that Half a Sixpence was coming to the West End.
"So I toddled along there because it was Christmas time and I remember the BBC always putting on Tommy Steele's Half a Sixpence.
"I went up to the front of the theatre and I looked at the cast and there must have been a good 20 or 30 people in that cast, and I thought 'oh my God this is going to be a really good production'."
Claire added that she when she went to buy a ticket from the box office, she asked the person behind the counter how many black or ethnic performers there were in the production.
She told John that she was horrified at the response: "He looked at me rather aghast and he looked up at the poster he had and he said 'do you know something madam? We've got a cast here of about 30 people, and there isn't one'.
"I looked at him rather nonchalantly and I said 'well I'm very, very sorry but I won't be buying a ticket for your production because in London, which is 40 per cent black, I can't believe you've got 30 people in a cast and you haven't got one black or ethnic performer."
Claire said that the man selling the tickets told her he was embarrassed as 'he was a Londoner himself'.
She added that in order to see a change, people should take action themselves: "If we tell these companies we will not support them, if black and ethnic people make it clear to them we won't support them, we won't buy their products, if they continue this blatant discrimination."
John then asked whether, theoretically, the people in the cast were the best people for the job, and the conversation took a fiery turn.
Claire hit back with: "Oh please. How long have you lived? Have you ever gone to musicals and seen some of the black dancers? Have you seen STOMP? You really believe there aren't black dancers."
John then interrupted saying that he didn't believe that was the case, but that it was just a question, adding that he actually agreed with Claire.
The caller then referenced Star Wars, and that the film producers were prompted to include more diverse cast following outrage from the US civil rights movement.
Claire added: "We don't have to be so passive. If we say to these companies if you're going to discriminate against us, we are jolly well going to discriminate against you."
We have contacted representatives for Half a Sixpence for comment.