Thomas Cook Collapse: Holidaymaker rescue operation off to a "reasonable start"
24 September 2019, 09:38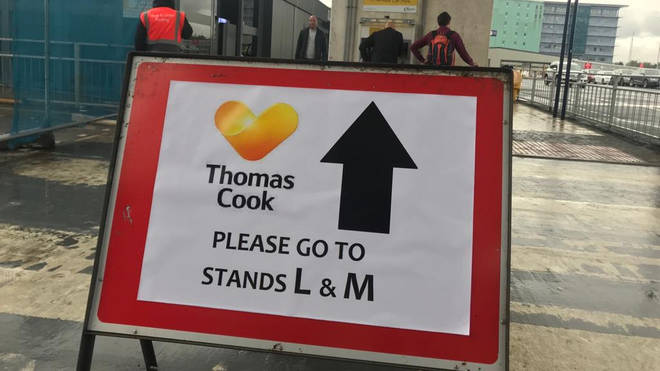 Passengers have complained of delays at airports - but the organisation running the Thomas Cook programme to return people to the UK says it's off to a "reasonable start."
The Civil Aviation Authority says they've brought back 95% of customers who were due to come home yesterday, around 15,000 in total.
Meanwhile, the government have said they will look at top executives' pay after it emerged Thomas Cook bosses pocketed huge sums as the business was failing.
Over the last decade, its directors received almost £50m pounds in pay and perks.
Boris Johnson has questioned why that happened, and the business secretary, Andrea Leadsom says it will be investigated.
Global's Newsroom spoke to one Thomas Cook customer at Manchester Airport, returning from Disneyworld and she had no complaints about the process.
Meanwhile, in Manchester some people left tributes outside a local Thomas Cook store.