Thomas Cook on brink as ministers plan 'biggest ever peacetime rescue mission'
19 September 2019, 20:17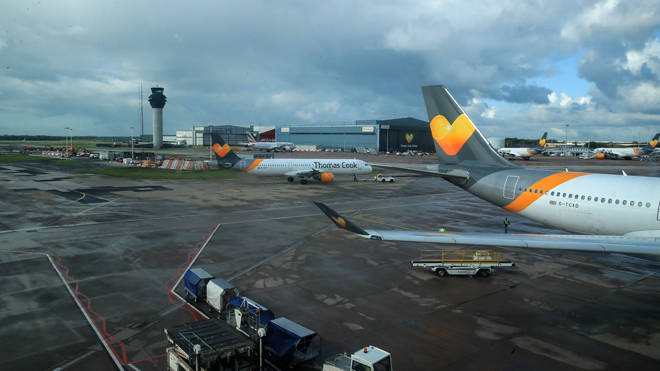 Thomas Cook is seeking £200 million in extra funding as it attempts to avoid collapse, the firm said today.
Bosses at the travel firm have said it is in talks with stakeholders as part of efforts to find the funds.
Up to 9,000 UK jobs are said to be at risk at the firm, and up to 150,000 people face the possibility of being stranded if it goes bust.
A company insider told the Daily Mail today that the travel firm, which is Britain's oldest, could even go under as early as Sunday if a package is not secured in time.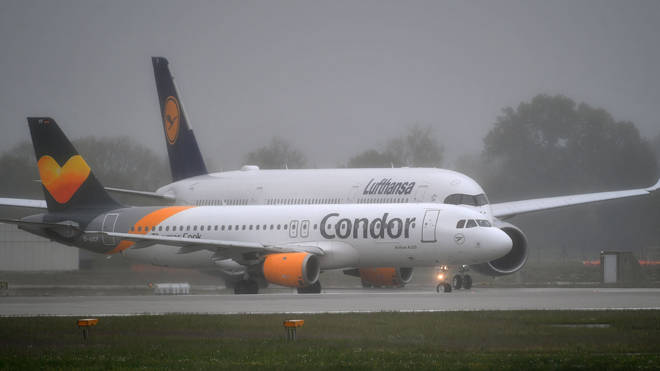 If Thomas Cook was to collapse,150,000 UK holiday makers would have to be brought home in the biggest repatriation operation in peacetime history.
Government officials have drawn up plans known as Operation Matterhorn which would be "Britain's biggest peacetime repatriation" in the event the firm goes bust.
If Thomas Cook does collapse, the Civil Aviation Authority is expected to launch the major repatriation operation to fly home UK holidaymakers stranded abroad.
This will involve hiring aircraft at a cost to taxpayers of millions of pounds.
According to Sky News, the travel agent has been holding emergency talks in an effort to sell its Nordic airline and tour operating units and raise cash.
Thomas Cook was left with the £200m black hole in its finances following a demand by lenders to secure new standby funding on top of a £900m restructuring package that is due to be voted on next week.
A successful outcome from the negotiations remains possible, although there are warnings that without imminent assurances that additional funding is forthcoming, parts or all of Thomas Cook faced being placed into administration within the next few days.
About 9,000 people work for Thomas Cook in the UK, while about 150,000 Brits are currently on its holidays.
Several hundred thousand people from other European countries are also current customers of the group at vacation destinations.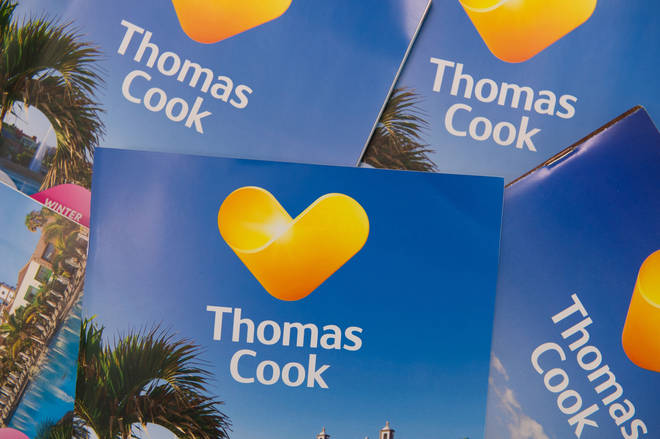 On Thursday afternoon, shares in Thomas Cook were trading at 4.5p, valuing the company at about £69m - down more than 94% over the last year.
Sky reports that AlixPartners, which has been advising the company for several months, is expected to be appointed to handle an insolvency process if the rescue efforts fail.
Thomas Cook is also thought to be exploring other options to prop up its profitable airline business by trying to separate it from its tour operating arm.
People have been sharing their thoughts about Thomas Cook's struggles on social media:
Keeping everything crossed for #ThomasCook ... please don't let us see another iconic British Brand go!

— Jai Dillon (@jaidillon) September 17, 2019
@BarrheadTravel can you tell us what contingency is in place if Thomas Cook go bust? We are due to go on holiday to Vegas Flying from Manchester in 3 weeks time...

— ColletteDiamond (@Colly_xo) September 19, 2019
@VirginAtlantic booked our flights to Disney world with you through Thomas cook, if they go under would we loose our flights?? help a very worried mumma and put me out of my misery!

— Scrummy Crumb Vegan (@Scrummycrumb) September 19, 2019
When Monarch went bust in October 2017, the Government spent £60 million getting passengers home.
Customers who booked a package holiday through Thomas Cook will be financially protected through the Atol scheme.
That means those already abroad will be able to continue with their holiday and an alternative flight home will be organised for them.
Those with future bookings will be offered a full refund.
Anyone who bought a flight-only deal through Thomas Cook is likely to have to contact their credit or debit card provider in a bid to get their money back.