16,500 stranded Thomas Cook holidaymakers to be flown home today
26 September 2019, 06:07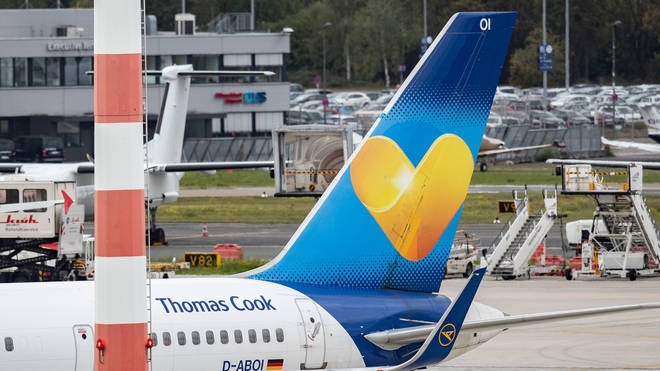 More than 16,500 stranded Thomas Cook customers are to be flown back to the UK on 70 flights today, the civil aviation authority has said.
The travel giant left 150,000 Brits stranded abroad after the company dissolved into administration in the early hours of Monday morning.
So far over 46,000 holiday makers have been returned on over 140 repatriation flights but it is estimated it could take up to two weeks to get everybody home.
Yesterday alone, 17,000 people were returned home on 71 different flights and more than 1,000 have been organised in total.
The effort - codenamed Operation Matterhorn - is the largest repatriation in peacetime.
Richard Moriarty, Chief Executive at the UK Civil Aviation Authority, said: "We have flown home around 46,000 people in the first three days of our operation and around 95 per cent of people have flown home on their original departure date with Thomas Cook.
"We have now also contacted over 2,000 hotels to enable ATOL protected holidaymakers staying there to have peace of mind and enjoy the rest of their holiday without losing out financially.
"If a hotel demands extra payments from ATOL protected holidaymakers we would encourage them not to pay, and to call our helpline on +44 1753 330 330.
"We will not rest until we bring everyone home who is due to complete their holiday on or before 6 October."