Thomas Cook: Why the firm is in trouble... and what does it mean for your holiday?
20 September 2019, 10:40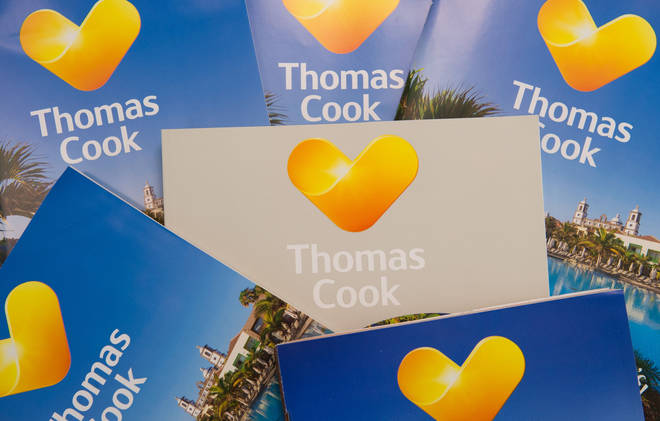 Thomas Cook is in a race against time to secure a refinancing package from creditors or face going bust. But what does it mean for your holiday booking?
The holiday giant's shares have fallen 92% in the past year due to deepening financial troubles. The latest developments could plunge thousands of holidays into chaos.
Last month the holiday firm appeared to have secured it future with backing from Chinese conglomerate Fosun and its lenders.
However, the company is back in crisis and is currently trying to secure bailout funding to prevent collapse.
In the event of the firm going bust, more that 20, 000 workers worldwide could lose their jobs - 9,000 of them in the UK - and 560 travel agents could close down.
With 150,000 Brits abroad on Thomas Cook holidays, it could leave thousands of holidaymakers in limbo or stuck abroad.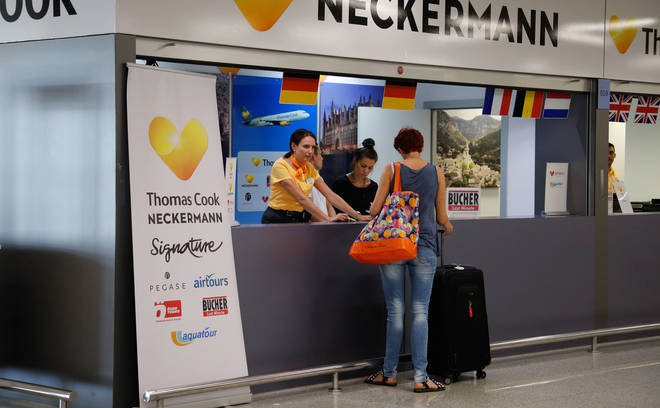 What went so wrong?
Britain's oldest travel agent has experienced several bad years in the midst of plunging sales amid a slowdown in high street bookings.
The low cost holiday revolution and a series of blunders left Thomas Cook on the back foot in 2011.
The company has been struggling to recover and compete with huge rivals Tui and Jet2 ever since.
Thomas Cook has also been slow to adapt to the changing holiday market, still offering 'premium' holidays rather than cheap getaways.
At the end of August, Thomas Cook looked to have a rescue package in place led by Chinese firm Fosun, but it fell through after lenders demanded an additional £200 million buffer.
How long has the company got?
Thomas Cook Group has previously warned it could collapse if a rescue deal is not finalised this month, with a court filing last week reading it "would be likely to run out of money and enter into formal insolvency proceedings" if it did not.
Emergency talks are now taking place to secure funding to safeguard the future of the travel company, with insiders saying it has "days, not weeks" to find a solution.
On Friday 27 September involved parties are due to vote on the deal, and on Monday 1 October the decision will be made on whether Thomas Cook's Air Travel Organisers License is due to be renewed by the Civil Aviation Authority (CAA).
If rescue efforts fail, consultancy firm AlixPartners, which has been advising the company for several months, will likely be appointed to handle the company's insolvency.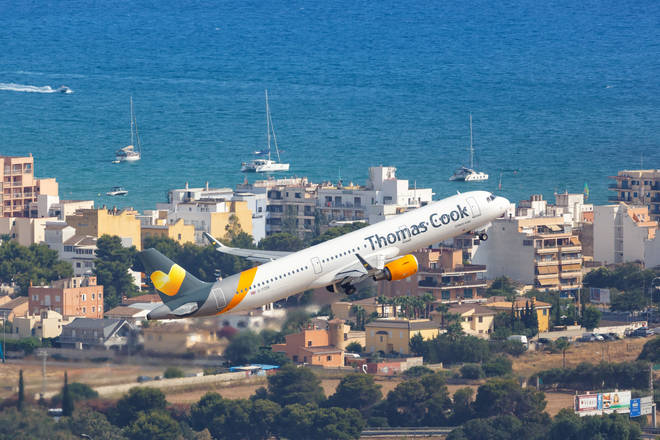 Is your money safe if you've booked a Thomas Cook holiday?
The good news is if Thomas Cook did collapse, most customers will be able to reclaim their money.
If the holiday was paid for with a credit card, the card issuer will be expected to provide a full refund.
If you paid with a debit card you should be able to make a claim under the Atol scheme.
For other trips, such a flight-only purchases made with a debit card, the card issuer has no legal obligation to pay out, but the voluntary "chargeback" scheme should help customers get their money back. The card provider should be contacted with 120 days.
People with travel insurance are advised to check their policy for the phrase "airline failure".
What if people already abroad and the company collapses?
With tens of thousands of Britons already abroad on Thomas Cook package holidays, and many more people from other European countries staying in their hotels, customers are worried that they will be stranded overseas.
In the worst case scenario, holidaymakers would just be sent back to the UK by the CAA.
Package holidays would continue as normal, with hotel bills paid and new flights provided by the CAA.
It is estimated that this will cost £600 million for the 150, 000 people abroad.
Alternatively, bookers are advised to take out travel insurance which will cover you financially if your agent or airline goes bust.
Flight only passengers would probably be covered as well, and rescue fares should be brought in by other airlines like Easyjet and Ryanair. The cost of the original flight can then be refunded by the credit card provider or travel insurance.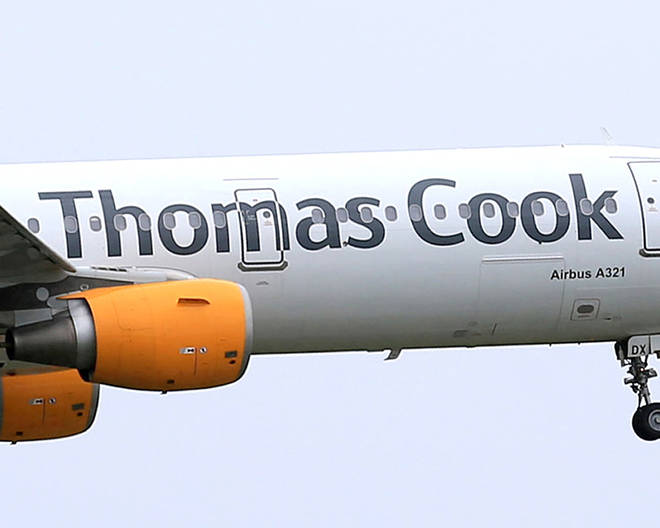 What has Thomas Cook said?
Thomas Cook said they are "focusing on completing" the deal.
If the rescue deal goes ahead, it would be majority owned by Fosun.
On Friday, a statement added: "Thomas Cook Group plc ("the Company") notes the recent media speculation regarding its proposed recapitalisation."
"Discussions to agree final terms on the recapitalisation and reorganisation of the Company are continuing between the Company and a range of stakeholders, including its largest shareholder, Fosun Tourism Group and its affiliates ("Fosun"), the Company's core lending banks and a majority of the Company's 2022 and 2023 senior noteholders."
"These discussions include a recent request for a seasonal standby facility of £200 million, on top of the previously announced £900 million injection of new capital."
"The recapitalisation is expected to result in existing shareholders' interests being significantly diluted, with significant risk of no recovery."