Thousands of Remain protesters march against Brexit in Scotland
21 September 2019, 19:09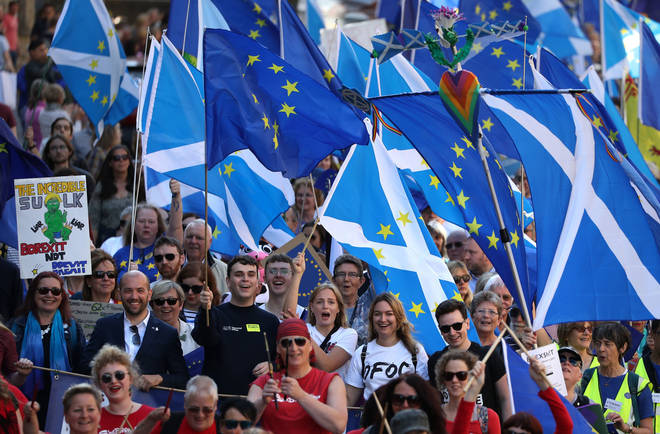 Anti-Brexit demonstrators took to the streets of Edinburgh to march in support of the United Kingdom remaining in the European Union.
Thousands of people opposed to Brexit gathered at the Royal Mile in Edinburgh to march towards the Scottish Parliament at Holyrood.
Demonstrators were joined by politicians such as SNP MP Joanna Cherry QC and Labour MP Ian Murray who both addressed the crowds in the Scottish capital.
The event, organised by Edinburgh4Europe, comes as the Scottish government requested £52m as a contingency fund to prepare for No Deal.
Scottish Finance Secretary, Derek Mackay, said it would be "the minimum requirement for operational activity" if the UK were to leave the EU without an agreement and said it was likely "further funding" would be required.
Ms Cherry, who was at the heart of legal action against Prime Minister Boris Johnson's plans for prorogation, accused the Conservative leader of acting like a "dictator".
She said: "In order for us to give people a chance of another say on Brexit, we need to get Parliament up and running again.
"Of course, Boris Johnson has behaved like a dictator as the Prime Minister of a minority government suspending Parliament because it's basically getting in his way."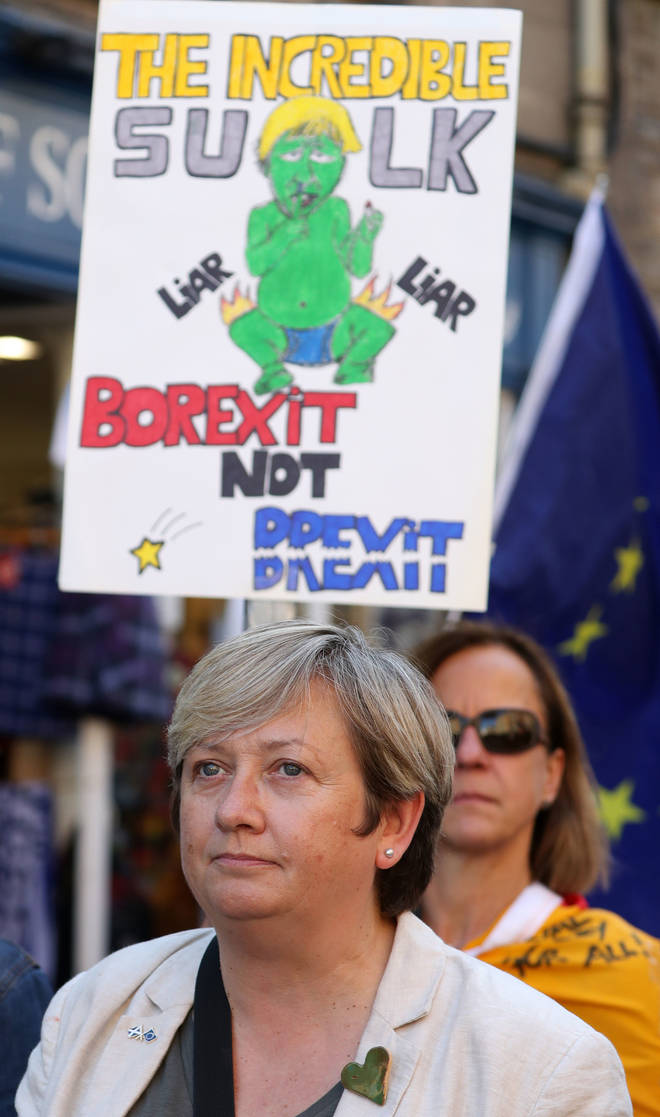 The MP for Edinburgh South West was "cautiously optimistic" that the Supreme Court would deem the prime minister's suspension of Parliament "unlawful".
She hoped MPs would return to work "soon" and called on cross-party talks in order to force through a "People's Vote".
Scottish Labour MP Ian Murray was critical of the UK government's stance on Brexit, labelling it "completely wrong".
He said: " It's the second rally in two days in Edinburgh where thousands of people have turned up to make their voices heard.
"This is democratic change in action. What we're trying to say to the UK Government is that their stance on Brexit's completely wrong and that what we demand is that for these people that are marching today and for everyone across the United Kingdom, to get a final say referendum so that they can have their view on whether or not to remain in the European Union or back the Prime Minister's deal.
"That's why we're all here, we're all championing that and we're all fighting for it both on the streets and in Parliament."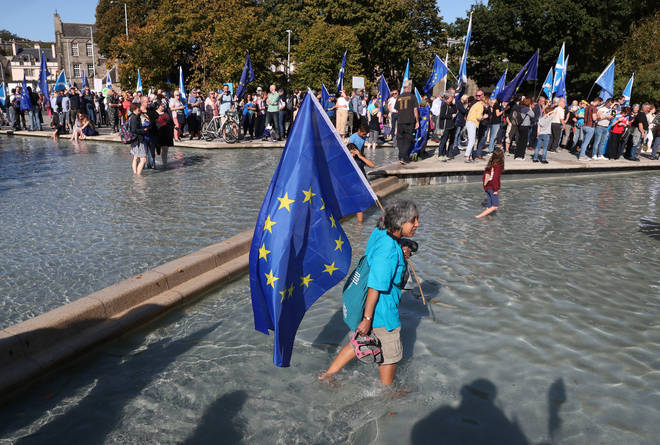 Scottish Liberal Democrat MSP Alex Cole-Hamilton echoed the proposal agreed at his party's conference that the Lib Dems would revoke Article 50 if they received a majority in a general election.
He said: "I've been marching in these demos now for three years and that just shows how far this movement's come.
"We thought we'd be crashing out of the European Union in March and that didn't happen, and the extensions have come and they've gone and we're still in the EU.
"It gives me such hope that we are on the cusp of reversing Brexit and all the calamity that it represents.
"We're pushing hard, we need to keep up the momentum to get everybody's voice heard to say that there is no better deal on the table than the one that we have as members of the European Union."