Thousands in Scotland could be left without gas for up to five days
1 December 2019, 19:01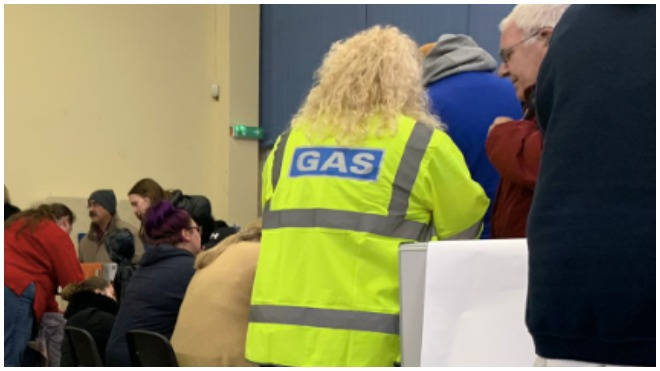 Several thousands homes in central Scotland could be left without gas for up to five days as temperatures drop below freezing.
Approximately eight thousand properties are affected after it emerged there was a mains failure early on Sunday morning.
Gas infrastructure company SGN saying it will have to go door-to-door and turn off supplies in the affected properties for safety reasons.
An information hub has been set up at Camelon Community Centre in Falkirk, where heaters and hotplates are being handed out to vulnerable residents, including those who are disabled, elderly or have young children. 
An unknown number of homes in the area experienced hours without any electricity due to a "blown power source", with an engineer telling one person that it was "probably because we have all plugged heaters in".
Jackie Leiper, a local resident, told LBC News: "This incident has happened on one of the coldest days of the year, and whilst there has been a great community response especially for elderly and vulnerable neighbours, a day and a half later, we still have no timescale for resolution.
"It has been extremely difficult to get updates from the Gas network, certainly updates that are specific to your own neighbourhood.
"I would also hope that after the event, there is a full review to understand what went wrong, why there was no back up service when the fault appeared and why it has taken so long to restore such a vital service."
Fourteen local schools and education facilities will be closed tomorrow as temperatures in the area reach below zero and are expected to remain the same over the coming days.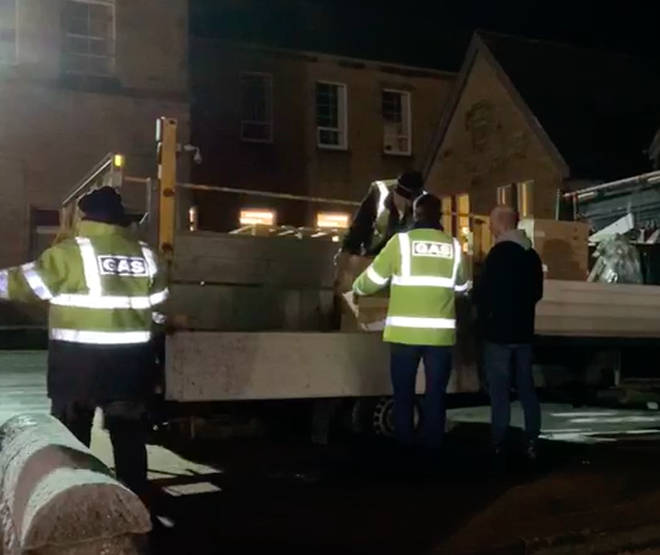 In a statement, SGN blamed a fault in a piece of equipment that regulates pressure in the gas network.
A spokesperson said: "While we repair the gas governor, we need to visit all affected properties to turn off your gas supply at the meter and we'll need access to your home to turn off your gas supply.
"It will take us some days to reach everyone so if you do need to pop out or go to work, it would be helpful for us if you're able to leave a key with a neighbour.
"With so many homes affected, it's likely you could be without your gas supply for several days. We're sorry for the inconvenience this will cause. We're doing all we can to restore gas supplies to the area as soon as possible."
The company have visited more than 1,000 properties since Sunday afternoon and their engineers will continue visiting homes until 11pm on Sunday night.
They will be updating locals on the situation on Monday morning.