Three men, including journalist, arrested over Heathrow drone protest
18 September 2019, 22:03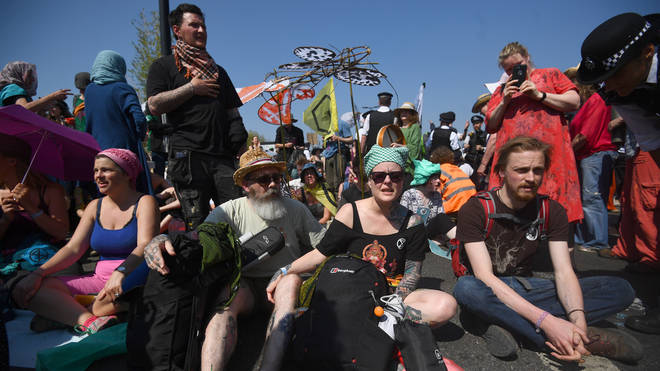 Three men, including a journalist, have been arrested over a protest in which climate activists with the Extinction Rebellion group used drones to try and disrupt flights around Heathrow Airport.
The men, one aged 48 and two aged 47, were arrested on Wednesday on suspicion of an attempt to cause a public nuisance and conspiracy to cause a public nuisance.
But the Metropolitan Police said it later released one of the 47-year-olds with no further action after discovering that he was a photojournalist.
"Officers have reviewed body worn footage from before [the journalist] was taken into custody and he states he was a journalist and was in possession of a press pass," the force said in a statement.
The journalist identified himself on Twitter as Guy Smallman, a freelance photographer who has worked all over the world, and apologised to those who had tried to contact him.
"I wasn't ignoring you," he wrote. "Got a bit detained at work."
The two other men arrested on Wednesday are being held in custody.
The three further arrests are among 24 made in total over Friday's protest, which saw activists fly drones near the 3.1 mile (5km) exclusion zone around Europe's busiest airport.
It had been organised by Heathrow Pause - a splinter group of Extinction Rebellion - and called for construction plans to expand the airport and build a new runway to be scrapped.
Extinction Rebellion is planning a new round of protesting early next month, with an aim to crowd and force the closure of major roads around central London for up to two weeks.
It comes after a similar period of disruption from the group shut down parts of the capital in April.