Thug Jailed After Assaulting Conductor Over £2 Fare
6 February 2017, 10:07 | Updated: 6 February 2017, 10:09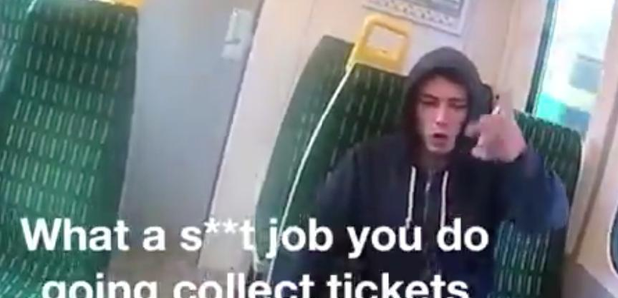 A Birmingham lout has been jailed for 15 weeks for assaulting train conductors after he refused to pay for a £2.20 ticket.
The shocking rant, caught on one of the manager's body worn video, then turned violent when Nash pushed and kicked one of her colleagues.
PC Nicola Mallaber from BTP said: "Despite the overwhelming evidence against him, Nash had the audacity to deny the offences initially, only changing his plea when the case went to trial.
"As the footage shows, his attitude is completely unacceptable and there was absolutely no need for this to have escalated into violence... all for the sake of a £2.20 fare.
"No member of rail staff should be spoken to in this way or attacked simply for doing their job. We hope this spell behind bars will teach Nash a valuable lesson and make him review his behaviour in the future."