Croydon train driver who crashed into scaffolding found guilty of being unfit for work
2 December 2019, 16:44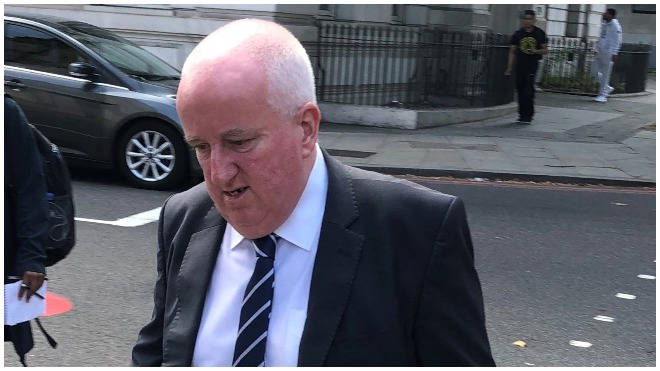 A train driver has been found guilty of being unfit for work after he crashed into scaffolding at a depot in Croydon last year.
Joseph McKeraghan, of Raynes Park, London, did not appear at Westminster Magistrates' Court on Monday, where he was due to represent himself.
The 59-year-old was charged with being unfit to work because of alcohol or drugs while driving a train at the Selhurst Traincare Depot on 27 December last year.
McKeraghan pleaded not guilty to the charge but was found guilty by the court, and a warrant has been issued for his sentencing.
The now former train driver hit some scaffolding ladders which were then dragged under the train shortly after his shift began, the court heard.
David Harris, an engineer at the depot, was called to investigate the incident and claims there was a "slight smell" of alcohol on McKeraghan's breath.
Engineer Mr Harris, giving evidence, told the court the train driver "didn't seem intoxicated, he wasn't slurring, he was very helpful".
"The best I could explain it as is a day-after smell," he continued.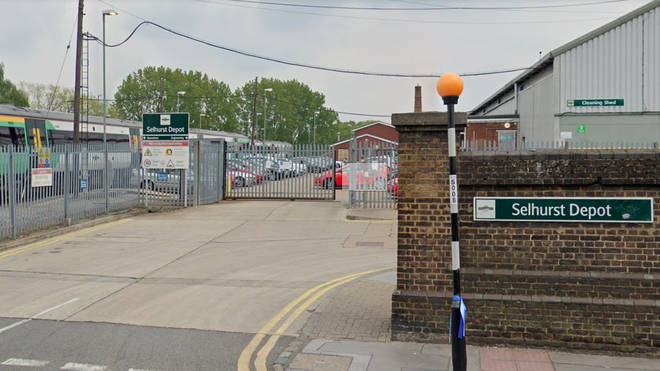 Shortly after helping clear the area, McKeraghan mysteriously disappeared after claiming to go and wash his hands.
The British Transport were alerted and Inspector Michael Tanner went to the accused's house, allegedly finding him in his work uniform holding a bottle of wine.
"When he opened the door I could smell alcoholic liquor on his breath as he was speaking to me," Mr Tanner told the court.
"He seemed unsteady on his feet and his eyes were glazed."
McKeraghan was arrested and samples of his breath were taken, with the lowest reading recorded 38 micrograms of alcohol in his system - 25 micrograms higher than the legal limit for train drivers.