Transgender man who gave birth loses High Court bid to be described as 'father'
25 September 2019, 10:26
A transgender man who's given birth but doesn't want to be described as the child's "mother" has lost a High Court fight.
The High Court in London ruled that a transgender man being registered as his child's mother is not an infringement on his human rights.
Freddy McConnell said he was forced to register as his child's mother which he believed was discriminatory and a breach of his right to respect for privacy and family life.
But today, a judge ruled that the child would not be the first in England and Wales to have nobody described as "mother" on its birth certificate.
Sir Andrew McFarlane, President of the Family Division of the High Court, explained that there was a "material difference between a person's gender and their status as a parent."
He continued: "Being a 'mother', whilst hitherto always associated with being female, is the status afforded to a person who undergoes the physical and biological process of carrying a pregnancy and giving birth.
"It is now medically and legally possible for an individual, whose gender is recognised in law as male, to become pregnant and give birth to their child.
"Whilst that person's gender is 'male', their parental status, which derives from their biological role in giving birth, is that of 'mother'."
Mr McConnell's legal team said an appeal was being considered.
"As a firm that champions equality, we are of course disappointed at the judgment and it highlights how the law is slow to keep up to modern society," Karen Holden, founder of A City Law Firm, said.
"Freddy is legally a man and his legal papers display the same. In the UK he has the right to change his gender on his own birth certificate so why not his child's? Surely if you are going to move with modern times, the law has to finish the journey it has started.
Ms Holden emphasised the amount of time and effort that had gone into the case and said it was a failure of the courts to not set out the family structure "correctly".
She said: "A birth certificate will stay with a child for life and it will be factually and legally inaccurate under current rules. Freddy is considering whether he wishes to appeal, and we have no instructions on that at present.
"Equality shouldn't have to come at a price."
Mr McConnell, a multimedia journalist, had been living as a man for years before giving birth in 2018 and was legally recognised as a man.
However, the law defines the mother as the person who carries and delivers the baby.
Legal representatives for the journalist told the judge it was in the child's interest for Mr McConnell to be recognised as the father and said the birth registration system in the UK does not treat families equally.
Sir Andrew said the case raised several "fairly novel" legal issues after hearing from the head of the General Register Office, Department of Health and Social Care ministers and the child.
Barrister Hannah Markham QC, who represented Mr McConnell said many children now grow up in "rainbow families" and therefore children have a right to their parent's gender being "appropriately identified" on their birth certificate.
The legal team opposing the case, who were representing ministers and registrars, argued it should be dismissed because they had a "duty in law" to recognise Mr McConnell as the "mother'.
Ben Jaffey QC and Sarah Hannett said there was logic behind the law and most other countries adopted the same legal logic.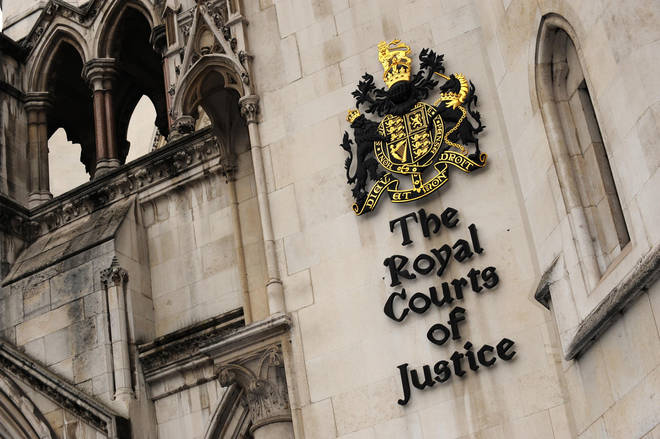 Mr Jaffey said the law distinguished between a "person who gives birth" and a "person who does not" which is why the person who gave birth was referred to as "mother".
Freddy McConnell realised he was transgender nine years ago at the age of 23 and begun taking testosterone and surgery to remove breast tissue.
In 2016 he stopped taking testosterone and awaited the return of his monthly cycle, before undergoing IVF treatment using a donor.
If he won his case it could have paved the way for gender neutral birth certificates being introduced in the UK, which are recognised in parts of the US, Canada and Sweden.