Trump: Surprise meeting with US diplomat's wife 'was Johnson's idea'
16 October 2019, 18:10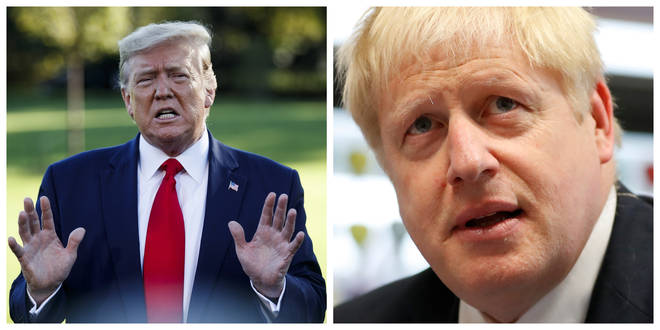 Donald Trump has said that an 'ambush' meeting between the grieving parents of a teenager killed in a crash and the wife of a US diplomat was Boris Johnson's idea.
Charlotte Charles and Tim Dunn had flown to the US to meet the president and other officials after their son Harry Dunn was killed in a crash.
When they arrived, they were informed that the woman accused of killing him, Anne Sacoolas, was in an adjoining room and prepared to meet with them.
Harry's parents said they were unprepared to meet with her, describing events as an "ambush."
Speaking after the meeting, Donald Trump said: "I spoke with Boris, he asked me if I'd do that and I did it."
He continued: "My meeting with the family was really..it was beautiful in a certain way.
"The meeting took place...at about six o'clock last night.
"They lost their son. I believe it was going down the wrong way. It's very tough. The roads are opposite – she said that's what happened."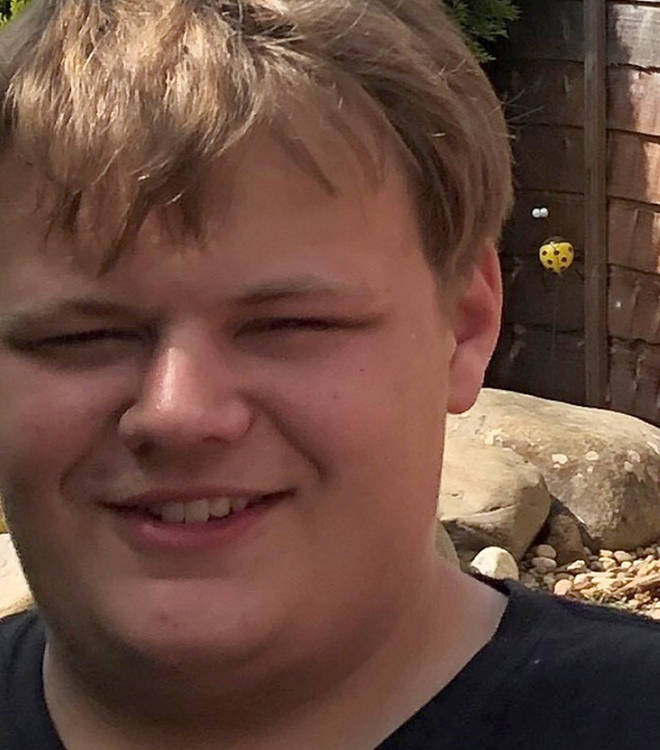 The US president also confirmed "[Ms Sacoolas] was in the room right out there. We met right here.
"I offered to bring the person in question in and they weren't ready for it. But I did offer.
"They wanted to meet with her and unfortunately when we had everybody together they decided not to meet."
The lawyer for the Dunn family, Radd Seiger, said of the meeting: "I thought we were coming down to have a debate on the diplomatic immunity law.
"It soon became clear to us that the real reason for inviting us down was to try and get Charlotte and Mrs Sacoolas in a room together."
He added: "It was quite an extraordinary meeting. After the pleasantries and greetings, and of course quite sincere and warm condolences, he got down to business and said he had Mrs Sacoolas in the next room.
"I nearly had a heart attack, because I thought he was just going to bring her in. That's when I quite forcefully said: 'No, that's not happening Mr President, these good people are not ready.'"
He also confirmed that three photographers were present and appeared "ready to do a press call".
A Downing Street spokesperson said: "The prime minister and president spoke last Wednesday.
"The prime Minister asked the president to do all he could to help resolve this tragic issue.
"The president agreed to work on trying to find a way forward."
It is understood Mr Trump raised the possibility of arranging a White House meeting with Ms Sacoolas during the exchange.
However, at that stage Downing Street was unaware that the Dunn family planned to travel to the US.
19-year-old Harry Dunn was killed in a car crash RAF Croughton in Northamptonshire on 27 August.
Ms Sacoolas is suspected of causing the 19-year-old's death, she left the UK following the crash and was given diplomatic immunity in the US.