Two-thirds of mental health trusts will not receive enough funding this year
20 February 2020, 11:12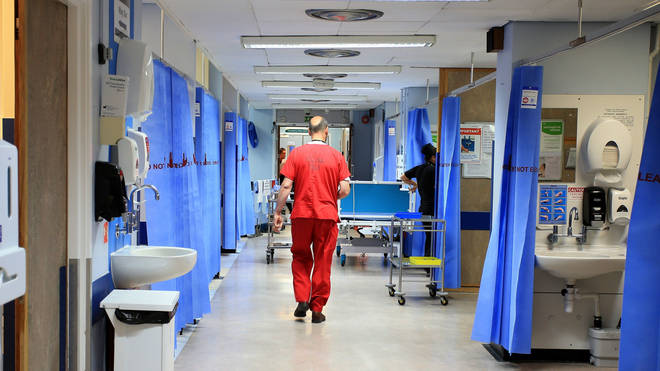 Two-thirds of NHS mental health trusts in England will not receive enough funding this year, making them unable to carry out urgent repairs or upgrades, according to a new survey.
An NHS Providers briefing paper published on Thursday warns the lack of investment is putting patients at greater risk, with 350 "inappropriate" dormitory-style wards still in use across England.
The findings revealed that two thirds (67 per cent) of those that responded said they will not be able to access enough capital funding in 2020/21.
For 27 per cent of trusts, the allocation will not meet half their needs, with one requiring more than half a billion pounds.
More than two thirds (69 per cent) also said they need between £50 million and £150 million of capital investment over the next five to ten years.
And the briefing paper, entitled Mental health services: meeting the need for capital investment, highlights concern among trusts about access to funding in the long term.
Vicki Nash, head of policy and campaigns at mental health charity Mind, said the Government must "urgently bring the NHS mental health estate into the 21st century".
"Long-neglected NHS mental health hospitals and other buildings are undermining people's recovery and putting them at risk of suicide," she said.
"The continued use of mixed-sex and dormitory wards puts people in danger of sexual assault, while the design of buildings can impact how easily people can take their own lives.
"Accessing mental health services is hard enough in the first place, but even when people do, it is often delivered in poor facilities which limits the quality of their care."
The chief executive of West London NHS Trust, Carolyn Regan, said: "Despite greater focus on mental health need and the stated commitment to parity between mental and physical care, this has not been backed up by the necessary investment.
"The reality is that a significant proportion of the mental health estate is simply unfit for patient care in the 21st century."
A Department for Health and Social Care spokesman said: "Since last summer we have significantly boosted capital investment to modernise the NHS estate, tackle critical safety issues and deliver 40 new hospitals over the next ten years, backed by at least £4.8 billion.
"Mental health services will expand further and faster thanks to a minimum £2.3 billion of extra investment a year by 2023/24 as part of the Long Term Plan, with 370,000 extra adults with serious mental illness to benefit from better services in the community."