Uefa charges Bulgaria and England over conduct in Euro 2020 qualifier
15 October 2019, 18:47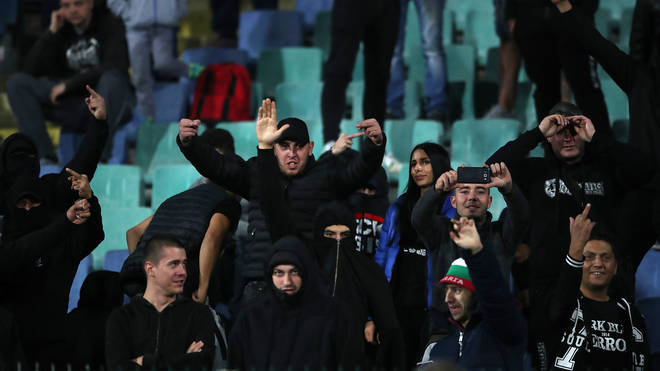 The Bulgarian Football Union and the English Football Association face disciplinary charges following the behaviour in Monday night's European Championship qualifier.
Bulgarian football's governing body has been charged of four offences, including racist behaviour, throwing of objects, disruption of a national anthem by home supporters and showing replays on a giant screen.
The FA was also charged with disruption of a national anthem and providing an insufficient number of travelling stewards.
Uefa's Control, Ethics and Disciplinary Body will deal with the cases according to a statement released by the organisation, however no date is currently scheduled.
An FA spokesperson said: "We acknowledge the charges but will not be commenting further as it is an ongoing process."
Earlier on Tuesday, Uefa president Aleksander Ceferin blamed the rise in nationalism across Europe for fuelling racism at football matches.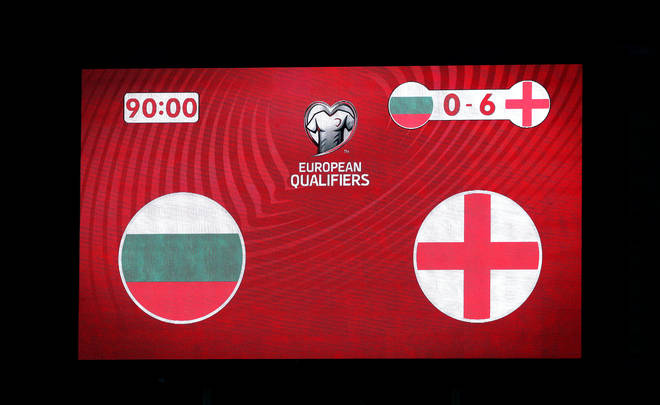 Mr Ceferin urged the "football family" to "wage war on the racists" and said his organisation was committed to eradicating the "disease" from football.
He added: "We cannot afford to be content with this, we must always strive to strengthen our resolve.
"More broadly, the football family - everyone from administrators to players, coaches and fans - needs to work with governments and NGOs to wage war on the racists and to marginalise their abhorrent views to the fringes of society.
"Football associations themselves cannot solve this problem. Governments, too, need to do more in this area."
The Slovenian Ceferin also defended Uefa's stance on tackling the kind of racism, such as Nazi salutes and monkey noises, seen in the stands in Sofia on Monday night.
He continued: "Uefa's sanctions are among the toughest in sport for clubs and associations whose supporters are racist at our matches.
"The minimum sanction is a partial closure of the stadium - a move which costs the hosts at least hundreds of thousands in lost revenue and attaches a stigma to their supporters.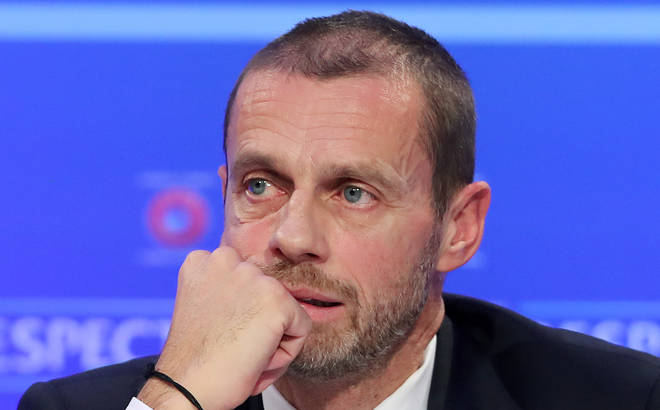 "Uefa is the only football body to ban a player for 10 matches for racist behaviour - the most severe punishment level in the game."
Minutes after his statement, the Bulgarian Football Union announced the resignation of its president Borislav Mihaylov.
A BFU statement said: "His position is a consequence of the recent tensions, an environment that is detrimental to Bulgarian football and the Bulgarian Football Union."
Prime Minister Boris Johnson commended the England team for their "tremendous dignity" in dealing with the "vile" racist abuse and called on Uefa to act swiftly in its sanctions.
Similarly, Labour leader Jeremy Corbyn called on Uefa to "step up" and act decisively by points deductions and expulsions from tournaments to stamp out racism.
Fifa President Gianni Infantino echoed Mr Ceferin, calling for "new, stronger and more effective ways to eradicate racism in football" and suggested life bans for those found guilty of such behaviour.