UK weather: Days of extreme rain and high tides spark flood alerts
28 September 2019, 09:08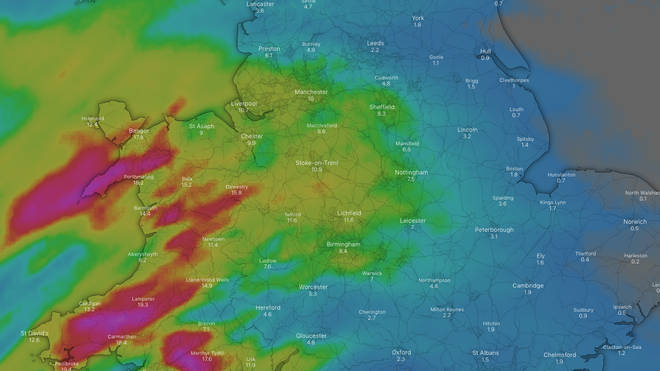 Brits are set to face a downpour of heavy rain over the weekend as flood alerts are put in place across the UK.
The Met Office have issued alerts for heavy rain across the UK, warning that homes and business across the east coast could face potential flooding.
On Saturday, most of Wales, the North West of England and parts of the South West have been placed on a yellow weather warning, which is expected to last until Sunday evening.
The warnings, which also cover parts of Scotland and Cumbria, have also sparked fears of power outages, following concerns by the Met Office that "some interruption to power supplies and other services likely".
The government agency has issued advice for people at risking of flooding.
The Met Office website says: "To reduce flood damage you could take measure such as laying tiles instead of carpets, moving electrical sockets higher up the walls and fitting non-return valves.
"If there's been a serious flood, your local authority may have chosen a place like the town hall as a 'flood hub' from which to organise recovery efforts. You may also have a nearby flood warden or flood action group."
Among the worst areas affected are parts of Wales, which could face up to 20mm of rain on Saturday night.
The Environment Agency has specially trained Flood Support Officers across the country who provide information and advice during and after floods.
Residents can call the 24-hour Floodline service on 0345 988 1188.