UK weather: 61 flood warnings issued as country braced for days of downpours
29 September 2019, 10:52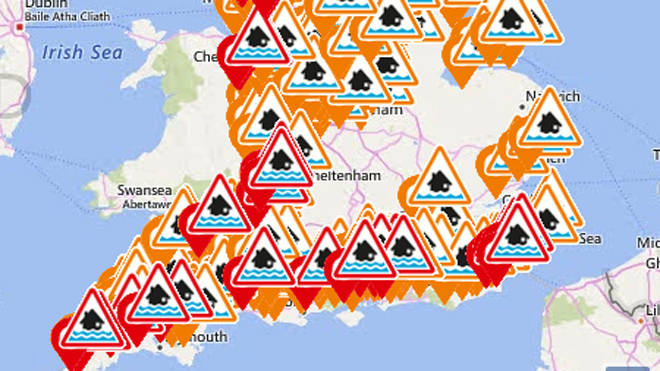 61 localised flood warnings have been issued across England and Wales, with a further 169 alerts for possible flooding, with yellow weather alerts also issued for heavy rain until Tuesday.
A total of 61 flood warnings have been put in place after torrential downpours hit parts of the UK.
This includes a flood warning for the Thames in the early hours of Monday morning.
Yellow alerts for rain are in place until Tuesday, warning people over heavy rain that has sparked severe transport delays and caused events to be cancelled.
Northern Rail passengers were warned to expect delays and cancellations, and all trains between Manchester and Sheffield have been cancelled due to water on the tracks.
Trains in Blackpool, Preston and Cheshire were also among the worst hit.
Speed restrictions were put in place across much of Northern Rail's network over safety concerns.
Mark Wilson, a meteorologist with the Met Office, said: "It's going to be a pretty unsettled 24 hours - we've already had pretty heavy rain across central and southern parts of the UK and those rainfall tallies are starting to mount up."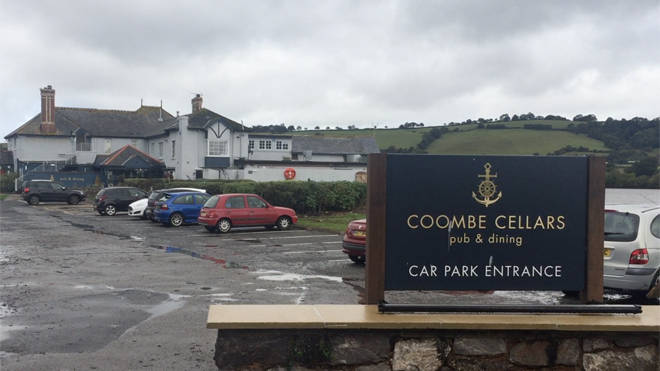 "It's going to be quite wet across much of England, Wales and Northern Ireland and it will be quite windy particularly across the south coast, although through Sunday it will slowly clear its way eastward."
"There's quite a wet day to come across most of northern England with some heavy showers moving up from the south - we will see some strong winds too."
Mr Wilson said that the heavy rain was due to return to much of the country on Monday.
A fresh yellow weather warning came into force on Monday morning, stretching from North Yorkshire down to the south of Wales.
In one pub in Devon, 100 customers were trapped until after midnight when flood waters submerged their cars after a flood gate was left open.
People had to remain in the Combe Sellars pub until after midnight until the water receded.
A car owner said he returned to his vehicle this morning to find that 'salt sea water' had got into the engine and it would not start.
On Saturday evening, Gwent Police reported that sections of road in the county were under water, while South Wales Police also warned of treacherous conditions.
South Wales Police tweeted: "There are some really poor driving conditions in parts of South Wales this evening, remember: Leave a safe and increased distance to the vehicle in front; give yourself extra time for your journey; use dipped headlights; be considerate of all other road users."
Gwent Police posted: "We are receiving reports that the A4042 near the old Sainsbury's site in Newport is completely flooded.
"The fire brigade and local authorities are attending shortly to try and clear the road. All motorists are advised to use alternative routes."
Earlier on Saturday, a mudslide in North Yorkshire caused by heavy rain blocked train lines between Lancaster and Skipton.
The bad weather follows on from an unsettled Friday, which saw a water spout form near the Isle of Scalpay in the Outer Hebrides, off the west coast of Scotland.
The weather warning has already led to the cancellation of the inaugural Regatta London race, which was due to take place on the River Thames on Sunday.
Organisers said they were unable to safely run the event due to "stormy weather" affecting the river's water quality.
Additional reporting Andy Ballantyne