UK weather warning - Met Office forecasts torrential showers and flash floods
23 September 2019, 11:39
Heavy rain, hail and thunderstorms are set to batter the UK as the Met Office issues yellow weather warnings on Tuesday for many parts of the country.
Britain can expect a washout week with the after effects of Hurricane Humberto expected to be felt most across the south west, south Wales and the south east.
As summer draws to a close, autumnal showers will bring misery to travellers and commuters throughout the day on Tuesday with storms expected to last until 3pm bringing potential flooding.
Heavy rain will drench northwest England with fog patches reducing visibility and some power outages expected.
Residents of Sion Mills, County Tyrone, were evacuated on Sunday night in what was described as the "worst flooding" in the village for years.
Several roads were closed due to heavy rain and 60 firefighters were called to 30 flood-related incidents.
In some places there were eight to 10 inches of flooding with some deeper localised patches.
The Met Office described the weather for the week ahead as "unsettled" with "thundery showers" and "heavy rain" lasting through the week.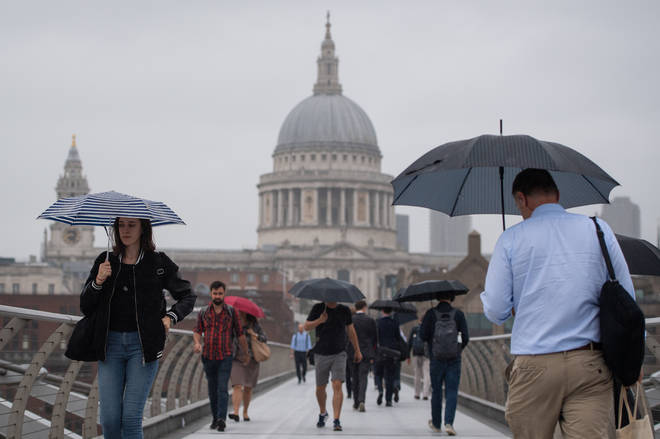 Met Office forecaster Mark Wilson said: "It will be an unsettled week. Over the next five or six days there will be rain or showers. There's a potential for localised flooding.
"There will be heavy rain, potential hail, thunder and lightning and gusty winds.
"We could see 70mm of rain in a few places. The average rainfall for the UK in September is 96.4mm."
The warning adds the possibility of damage to homes and businesses caused by flooding with "fast flowing or deep floodwater" that could endanger life a possibility.
They also warn of travel disruption with trains and bus services likely to be affected.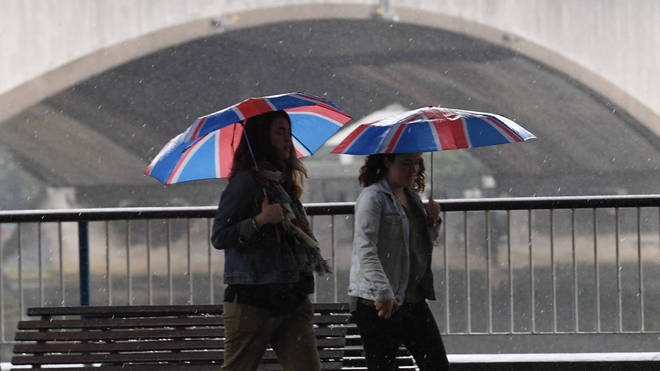 What to do in a flood?
The Met Office's first advice is to stay up to date and prepare bags for any flooding.
It is important to turn off gas, water and electricity supplies and move important and valuable items upstairs or to safety.
If you are in immediate danger then call 999 and follow the advice of the emergency services to keep you and your family safe.
After a flood, contact your insurance company and follow their advice and check to see whether it is safe to return home.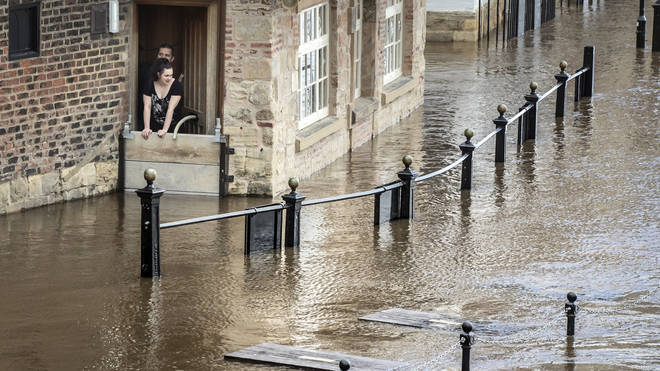 How to reduce risk of surface water flooding?
Gravel pavements and driveways are considered more flood-friendly than other options such as tarmac.
Water butts and up-to-date drainage systems are recommended to help disperse water.
Plant water thirsty shrubs in your front and back gardens as these will absorb rain for you.