Dog lovers urged to get their pet to donate blood for life-saving treatment
21 September 2019, 10:35
Dog owners are being encouraged to let their pets donate blood for life-saving treatments up and down the country.
But despite the call for help, not many people may realise their four-legged friends can give blood in the same way as humans.
One woman, who wished to remain anonymous, is all too aware of how vital the services can be after her Tibetan Terrier had an emergency blood transfusion.
Her beloved pet had never dealt with any illness before, but began suffering with diarrhea and vomiting on 12 August.
Four days later the dog had completely stopped eating, was hiding from her owner and had extremely pale gums.
The terrier was rushed to the vets and put on a drip as medical professionals desperately tried to save her life.
Tests revealed her red blood cell count had dropped to 14 per cent, when they should have normally been around 37-55 per cent.
Her owners were told the only way to save her was an emergency blood transfusion, but after discovering the dog had a rare blood type, finding a match seemed near-impossible.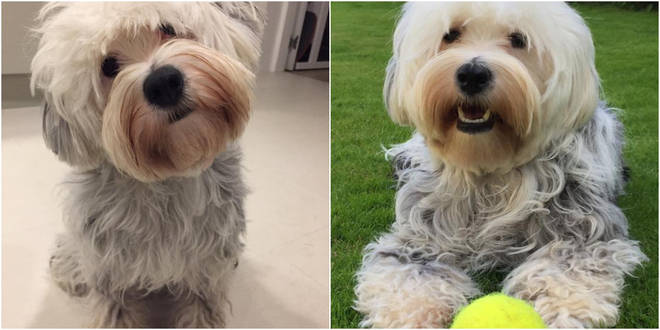 "The clock was ticking," the owner told Global's Newsroom, "We didn't know if we needed to say goodbye....the vets told us it was a matter of hours...it was absolutely horrendous."
Faced with losing the terrier if nothing was done, the vet brought in his own dog - which did not have the same blood type - and risked doing the 10-hour long transfusion.
Thankfully, the dog's body did not reject the blood and she survived.
However if she ever needs a blood transfusion again, her exact blood type will need to be used as she will not be able to have a transfusion with the wrong blood match a second time.
Her owner said: "This gives out an even stronger message to people to donate so there are more blood types available. My dog now faces a difficult situation if it ever happens again.
"It saved our dog's life, it could be your dog that will need it."
During that same weekend, Medivet - who treated the terrier - had three other dogs who also needed emergency blood transfusions.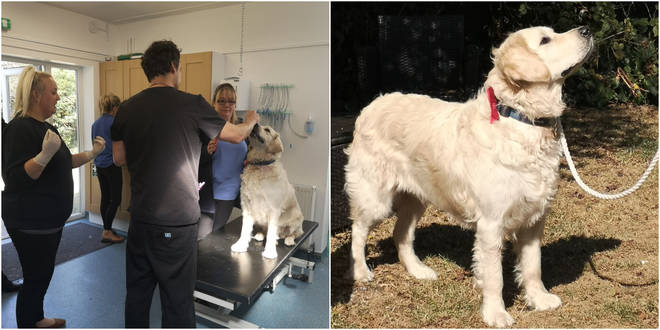 Medivet Surgeon and Branch Partner Jerry Dunne said: "Just as we humans need blood for life-saving operations, seriously ill dogs also require blood transfusions to keep them alive in emergency situations.
"Canine blood supplies are not readily available, which is why we are urging owners to consider the VetBlood service."
To be eligible blood donors, dogs need to have a pre-donation health check with a vet to ensure they meet the following requirements:
- Aged between one and eight years old
- Weigh more than 25kg
- Have a good temperament and be fit and healthy
- Vaccinated
- Have never travelled abroad
- Not be on any medication
Medivet have stressed the importance of keeping their stocks up so they can deal trauma cases, anaemic cases, and emergency transfusions,
Blood Bank supervisor Tess Coakley said: "It's really really important. We need so many more donors. Every little bit of blood we get we use.
"Anyone who is thinking about letting their dog donate - please come forward and let your dog become a donor as we really need the blood."
"It's very safe for dogs to take blood, we only take a small percentage of their whole red blood cells. It doesn't take them very long to re-generate those blood cells."
Pet Blood Bank Clinical Director Wendy Barnet said: "One of the most important things for Pet Blood Bank at the moment is recruiting more negative blood type dogs to join our lifesaving community.
Only 30% of dogs have negative blood type but this type can be given to any dog in an emergency so is in very high demand."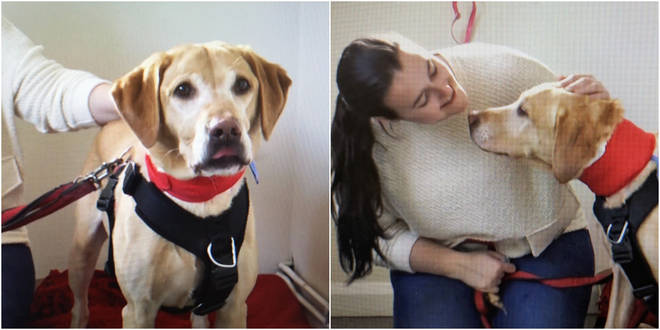 Sara Cannon's dog, Henry is due to make his fourth blood donation in October.
Miss Cannon said she doesn't think there is enough awareness that dogs can donate blood, and only found out herself through a friend.
"I would like to think that other people would help Henry if he needed another dog's blood," she said.
"God forbid we ever need blood from anyone, but to me it's [donating blood] a no-brainer.
"I'd encourage people to go to the vets and check if their dog is the right size, age and breed etc to donate blood. Give it a try - even if they were to only donate blood once that would help.
"The care they give us [at the blood donation centre] is amazing. Dogs are looked after from the second you get in to the second you leave. They even give us goody bags at the end with dog treats."