Angry commuter 'tries to push partially sighted man and guide dog off Tube escalator'
24 February 2020, 14:16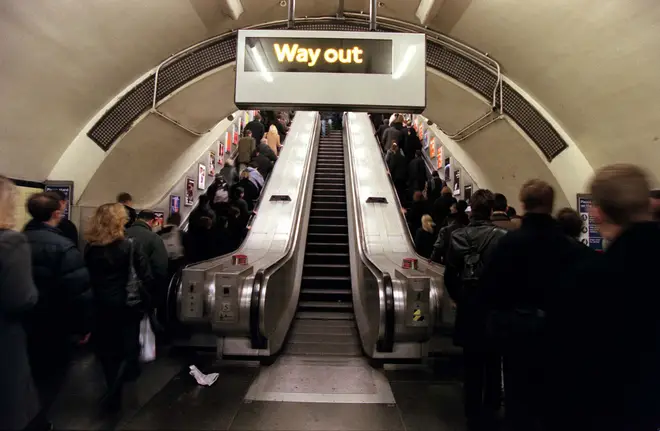 A partially sighted man has told how an impatient Tube commuter tried to "aggressively" shove him and his guide dog off an escalator at a busy station.
Paul Hopkins complained online that a commuter angrily tried to push past him and his guide dog, Usher, in Euston underground station.
He said: "Semi-serious incident with my guide dog and I this morning at approx 06:32 this morning, (24th Feb 2020).
"Member of the public attempted to push past Usher and I while we were coming up from Euston underground concourse to the mainline level.
In a follow up, he explained: "They attempted quite an aggressive push past us. Usher is of course escalator trained and needs room between us and the person in front to exit safely.
"She/He started pushing right at the point we were about to clear."
TfL apologised for what Mr Hopkins experienced, saying "assistance dogs are welcome on all our services".
John Welsman, from The Guide Dogs for the Blind Association, is a guide dog owner who often travels through central London.
He told LBC News: "This is a regular challenge that we face in Euston and busy stations full of with tourists and commuters.
"On numerous occasions I have been jostled. I can cope with it, but there are many guide dog owners who find this distressing and disorientating.
He continued: "Being jostled is a part of London life but when you are blind there is a whole new dimension to this.
"If you are on the platform and someone pushes you, your fear is you will fall, you can't see how to mitigate it and stop like you can if you can see."
"People are just not aware of the effect that it can have if you're visually impaired.
"You feel like you are getting in the way."
The Royal National Institute of Blind People supported this sentiment, saying: "Blind and partially sighted people have told us that the general public's low understanding of what it's like to live with sight loss is the biggest barrier to them leading the life they want to lead.
"While we know that the public don't necessarily have bad intentions when it comes blind and partially sighted people, all too often we do hear stories of bad experiences. Whether it's a guide dog user being pushed aside during rush hour, or a cane user being grabbed and 'helped' unnecessarily across a road they didn't want to cross, these interactions have a profound impact on the confidence of a blind or partially sighted person.
"We urge the public to be more understanding of the everyday challenges that blind and partially sighted people face and act considerately, as a result."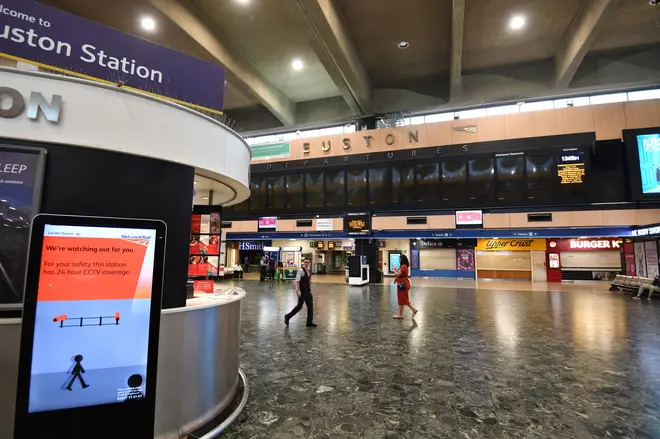 Responding to Mr Hopkins, TFL tweeted: "I'm sorry to hear about this.
"There is little we can do about the courtesy and behaviour of Members of Public, but I truly am sorry to hear this today."
British Transport Police said they could not comment as no crime had been reported.
In a statement, Transport for London explained that they are accessibility friendly.
"Assistance dogs are welcome on all our services, including taxis and private hire vehicles (minicabs)," they said in a statement.
"Bus drivers are trained to recognise their harnesses or jackets.
"We work closely with Guide Dogs so their assistance dogs are trained to use escalators across our network.
"Only trained dogs with appropriate identification can use moving escalators. If your dog is not trained, staff will help you avoid escalators (for example by using lifts and stairs).
"If you can't avoid the escalator they will stop it so you can walk. This may not be possible in busy periods so staff will help you replan your journey by another route."