Vodafone says sorry after some customers received £10,000 bill in error
14 October 2019, 13:02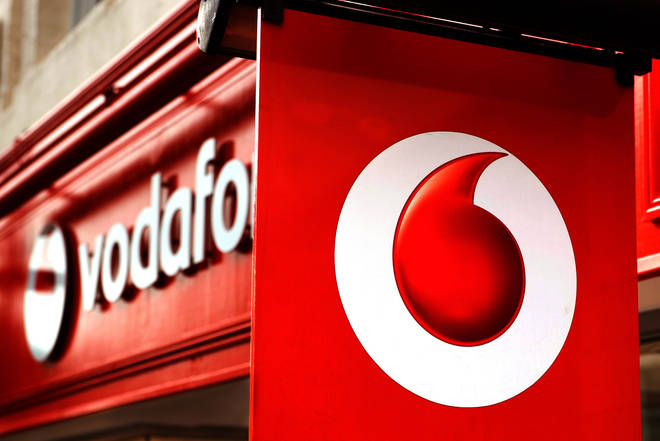 A number of Vodafone customers abroad were alarmed to receive incorrect messages from the phone provider informing them they owed thousands of pounds in roaming charges.
The customers were told in a message that their phone lines would be disconnected until their bills were settled.
The issue caused great panic for many people.
One Vodafone customer tweeted that he had received a bill for £10,000 while on his honeymoon.
"Why didn't you identify this issue quicker and use all available communication channels to let affected customers know there was an issue and put our minds at rest?
'£10k charges & service withdrawal on my honeymoon was very stressful," he wrote.
@VodafoneUK Been charged £5k for c200mb data in Malta last night. I've been here a week and used probably 10gig without a problem. Tried calling Vodafone this afternoon and after an hour my network has been cut off! So can't even contact you. HELP pic.twitter.com/eYserfYxmb

— David Maddison (@dmaddison3) October 13, 2019
Vodafone customers posted on Twitter that their bills had risen by between hundreds and thousands of pounds within just 12 hours.
A number of customers received alerts from Vodafone that their data had run out, despite the fact that many still had data remaining in their monthly allowances.
Old mans bill from @VodafoneUK. Apparently there is a fault with global data roaming ... probably wouldn't have been as much of a shock to him if they sent out a message telling folk there was a fault. #vodafone my contract is up in 48 days ... think it's time for a new provider pic.twitter.com/2fTEhr1fTZ

— Andy (@wallzerbear) October 13, 2019
In a statement Vodafone apologised, saying: "We are very sorry that yesterday, some customers could not use data or calling services when roaming abroad. This was due to a technical error, which we have now fixed.
"Any affected customer should restart their phone to ensure that services are resumed.
"Customers will not be charged and do not need to worry about contacting us as we are proactively checking accounts and fixing any issues."
Fair to say #Vodafone just tried to ruin our Sunday afternoon by 'accidentally' overcharging my sister by EIGHT THOUSAND POUNDS and shutting down her service. 😡😡

— Emma Aitken (@emmaaitkenF1) October 13, 2019
Since 2017, under EU regulations UK consumers are able to use the minutes, texts and data included on their mobile phone tariffs when travelling in the EU at no extra charge.