Walkout on Watson as deputy leader calls for Labour unity at conference
24 September 2019, 10:14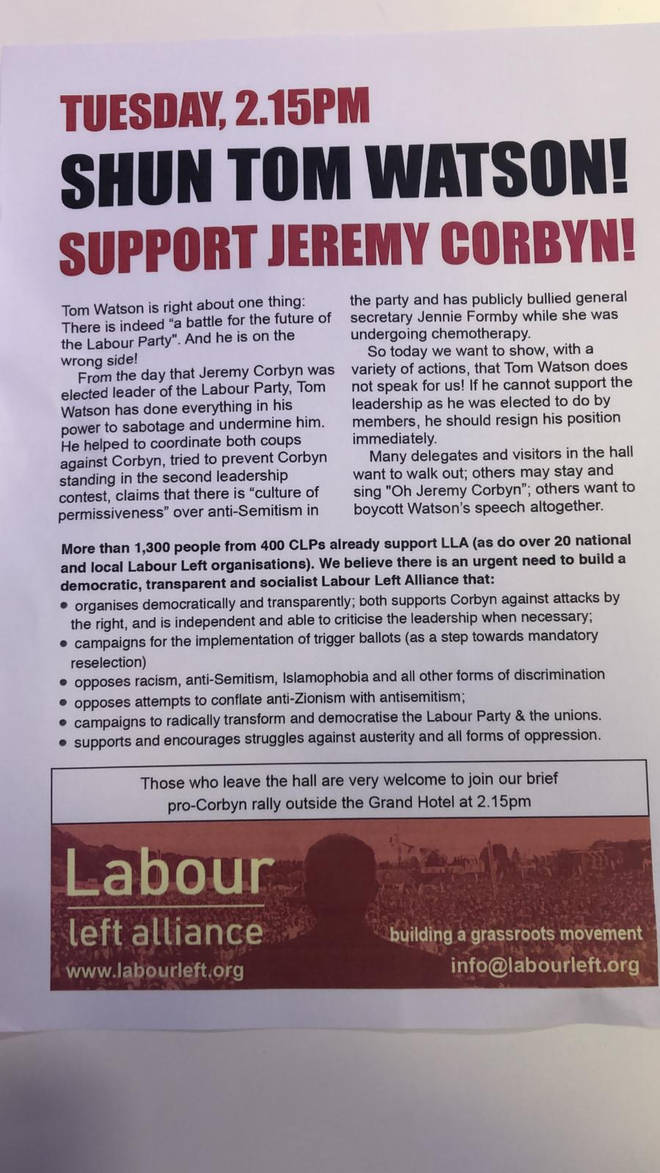 Labour's deputy leader Tom Watson is facing a mass walkout during a speech in which he seeks to put the "damaging, divisive and unnecessary" row over his position behind him.
Speaking at his party's annual conference Mr Watson will call for unity among Labour's members following a row that has overshadowed the event.
The MP for West Bromwich East survived a coup, led by Momentum leader Jon Lansman, in which an attempt was made to depose the Labour deputy.
In his speech today he will urge the party to come together in order to defeat the Conservatives.
However, delegates are planning to upstage Mr Watson by walking out of his speech as the deputy leader "does not speak" for them.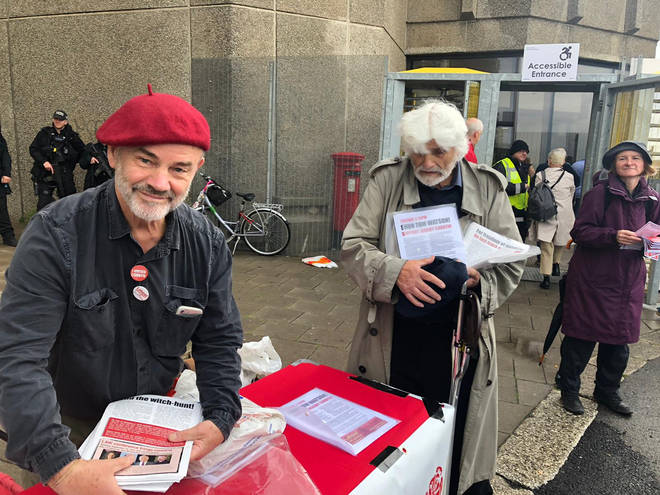 In a leaflet, they claimed Tom Watson has "done everything" to undermine Jeremy Corbyn since he was elected leader and called for his resignation.
It read: "Today we want to show, with a variety of actions, that Tom Watson does not speak for us!
"If he cannot support the leadership as he was elected to do by members, he should resign his position immediately."
Mr Watson is set to provocatively claim Prime Minister Boris Johnson poses the greatest threat to the country since the nation fought the Nazis in World War Two.
He will say: "I didn't choose the row going into this vital week for our party and our country, I didn't want it, I didn't seek it and I regret it.
"It was damaging, divisive and unnecessary. Unfortunately we cannot pretend it didn't happen. But let us now draw a line under it."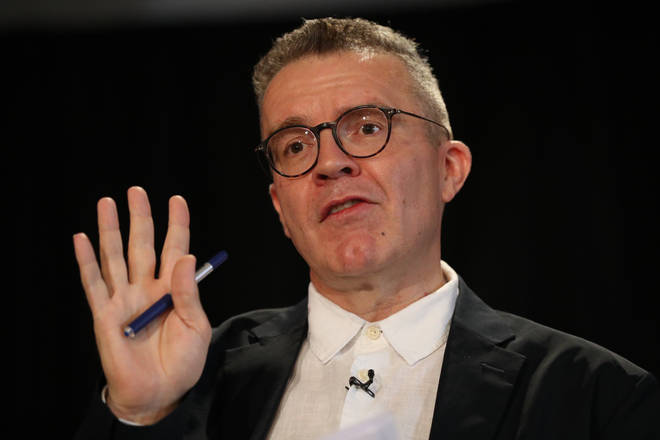 He is set to accuse the Tories of wanting to ruin the country by "destroying" the economy, society and the constitution.
He will add: "Now, of all times, we cannot let the Tories escape scrutiny. Labour must be together. This is a time to keep our gaze high."
The attempt to remove the deputy was abandoned after Mr Corbyn stepped in and called for a review on Mr Watson's position.
The pair have clashed on several occasions in the past, with Mr Watson being one of the party's loudest voices for remaining in the European Union.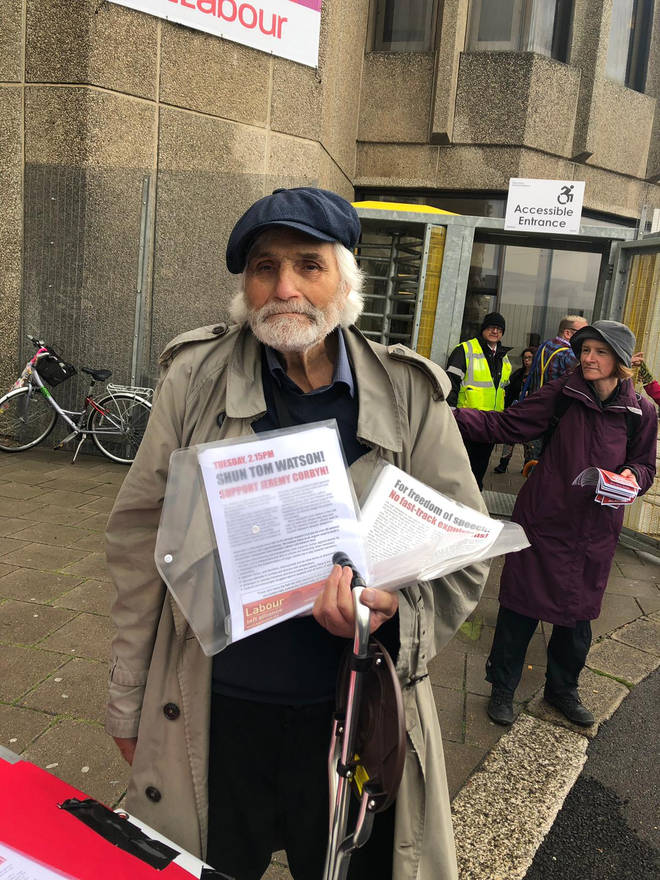 Yesterday, the party voted by a show of hands in favour of supporting Mr Corbyn's position of neutrality in the event of a second referendum.
The result will mean that Labour will enter a general election without an official position on Brexit.
Shadow Brexit Secretary was "disappointed" by the result.
He told a conference: "I don't think there is a deal that's going to be as good as the deal we've got."
Labour are also set to announce plans to build 37 new offshore wind farms if they win the next general election and will pledge to halve food bank usage within 12 months of taking power with the aim of ending the need for them after three years.