WATCH: Adorable endangered baby rhino born at British wildlife park
24 September 2019, 15:38
Stella, the baby white rhino, was born on 7th September at at wildlife park in Oxfordshire.
A baby rhino has been born at Cotswold Wildlife Park.
Baby Stella is the newest addition to the Rhino family at the park, and is only the second female calf to be born there.
She is said to be healthy and happy, and nursing well from her mother, Ruby.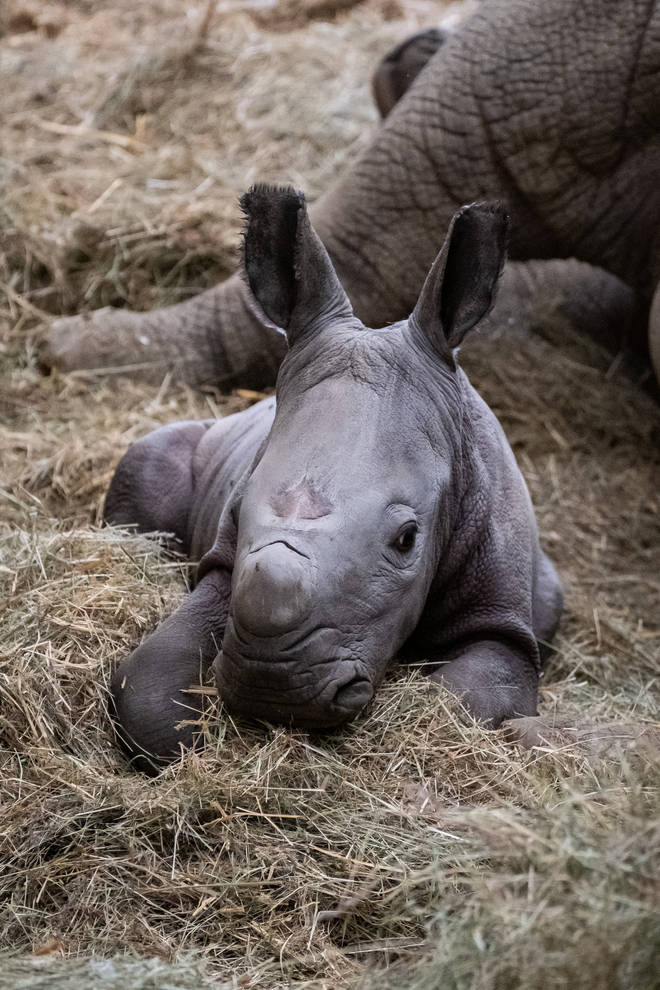 Ruby and Stella's father Monty are both 15 years old.
In 2009, Ruby was brought over to the UK on an eleven thousand kilometre journey from Mafunyane Game Farm in South Africa with another female rhino, Nancy.
Ruby was brought over in the hope that her and Monty would produce the park's first ever rhino calf.
In 2013, Nancy gave birth to a female calf, Astrid, making Stella only the second female rhino born at the park.
Curator of Cotswold Wildlife Park, Jamie Craig, said: "We have had tremendous success with our current Rhino herd."
"Stella is the sixth youngster from Nancy and Ruby and our bull, Monty, has proved to be an excellent dad."
He continued: "It is particularly satisfying that Ruby has produced a female calf as these are vital for the development of the breeding programme and Stella will eventually move to another collection to hopefully become a successful mother herself".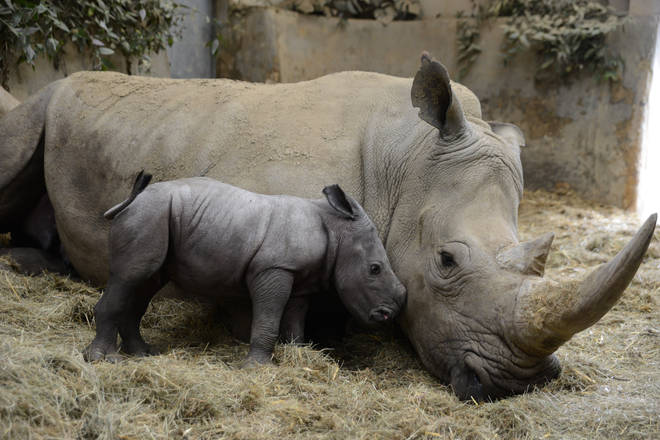 White Rhinos are known to be particularly hard to breed, as the females only reproduce every two-and-a-half to five years.
They also have a sixteen month pregnancy.
This meant that these iconic animals were once the rarest subspecies of any Rhino and were on the verge of extinction in the early 1900s, when it was believed only twenty to fifty animals remained in their native African homeland.
However, thanks to programmes like the one at Cotswolds Wildlife Park, they are now the most common of the five Rhino subspecies, although poaching in the last five years has once again escalated to serious levels, driven by demand for Rhino horn from the traditional medicine market of China and the Far East.
Stella will now remain under the watchful eye of her mother for one year.