Watch horrifying moment man attacks group with machete in Tower Hamlets
25 September 2019, 11:32
The 21-year-old male was jailed for eight years for attacking a group of men with a machete in East London.
Shocking CCTV footage showed Dominic Cummins of Invicta Close, Tower Hamlets, running at a group of males with a bladed weapon.
He was sentenced on Tuesday at Snaresbrook Crown Court for an attack that took place at about 4:15pm on 21 May last year.
In the video he can be seen riding his moped past a car that was stood waiting at the traffic lights of a junction.
Cummins, a "violent individual", recognised the group inside after looking at the vehicle, then pulled over and alighted his moped, brandished a machete and ran at the car.
Two men got out the front doors and fled the scene on foot, but a third male used the left back door to exit the vehicle and can be seen trying to fight back with his own blade.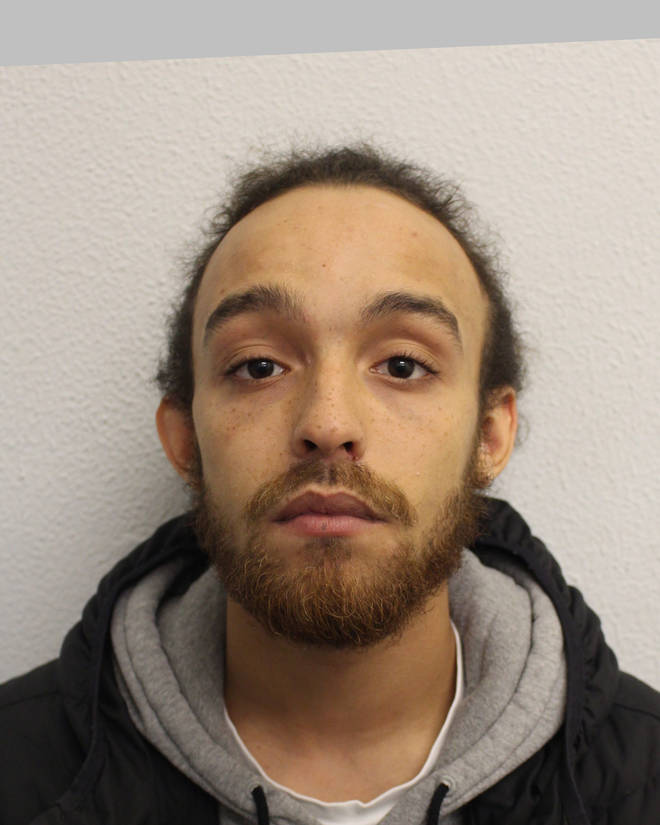 After a short scuffle, the third male from the group fell to the floor and was slashed across his arms, chest and head multiple times.
He suffered heavy blood loss, but surprisingly got back into the car and drove off with Cummins fleeing on his moped along Bow Common Lane.
Police said the victim was "extremely lucky to walk away with his life."
Passers-by who witnessed the attack in broad daylight fled in panic, fearing for their own lives.
Officers received information that Cummins was the suspect in question, and he was arrested on 14 June last year.
Detective Constable Andrew Bray, of the Met's Central East CID, said: "This was a vicious attack and the victim is extremely lucky to walk away with his life.
"Cummins is a violent individual and I'm grateful to the jury and witnesses for helping us to secure this conviction."
The same court had previously found Cummins guilty of attempted grievous bodily harm with intent and possession of an offensive weapon on 15 August.