Watch the moment two drug dealers are arrested with heroin and crack cocaine
15 October 2019, 13:51
Watch the moment two county lines drug dealers are arrested as officers discover heroin and crack cocaine during a search.
In April officers were on patrol in Margate when they spotted 19-year-old Ben Mbuta-Mapasa and Robert Durao walking around the town acting suspiciously.
Officers followed them into a shop and searched them, discovering a mix of heroin and crack cocaine wraps, worth a combined total of £5,000, in 22-year-old Durao's pocket hidden in a sock.
Mbuta-Mapasa was found with a phone, believed to be a county line mobile used by drug dealers to advertise when drugs were for sale. Both carried train tickets from London to Margate.
The two men were charged with possession of Class A drugs with intent to supply.
Durao, of Autumn Way in West Drayton, admitted the charge and was sentenced to two years and seven months.
Mbuta-Mapasa, of Tintern Way, Harrow, denied his involvement but was found guilty following a trial and sentenced to four years and six months.
The pair were sentenced at Canterbury Crown Court on Monday 7 October 2019.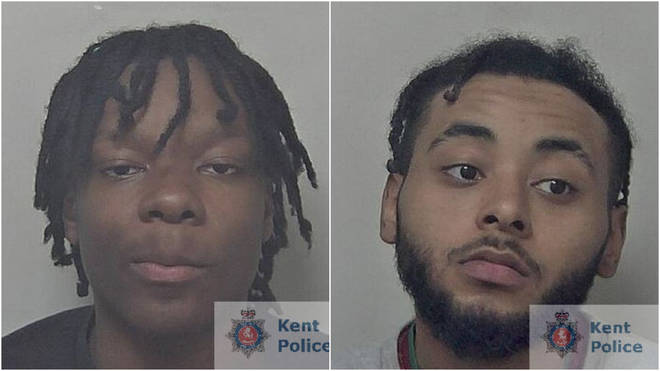 Investigating officer Detective Constable Keith Rochford of Kent Police said: "This was a typical case of county line drug dealers on a trip to Kent to ply their illegal trade.
"It was clear to officers that the behaviour of these two meant they were not here to simply enjoy a day on the beach.
"Drugs ruin lives and we do not tolerate any kind of illegal activity linked to drugs. The amount of drugs seized that day would have left these dealers out of pocket and their trade disrupted."