Weather warnings and flood alerts in place as UK battered by storm
27 November 2019, 05:39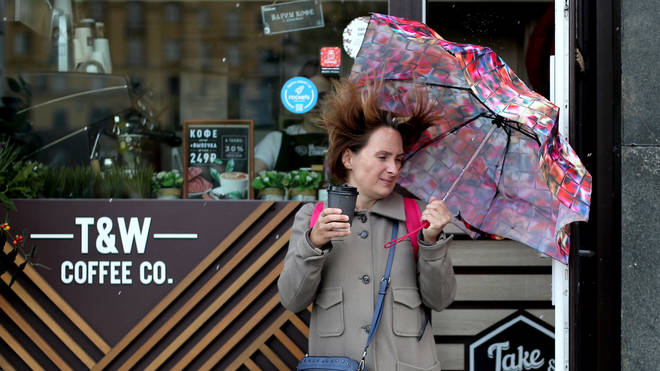 Forecasters have issued two yellow weather warnings for Wednesday after torrential rain is predicted following flooding across the UK when a month's worth of rain hit in just a few hours.
With flood-hit communities attempting to begin recovery efforts the Environment Agency currently has 21 "immediate action" flood warnings in place, with a further 104 flood alerts.
A tropical storm from the Atlantic, Storm Sebastien has been heading North-East with increasing speed and looks set to strike the UK with considerable impact over the coming days.
Downpours are expected in England and Wales with rain or showers for many. The Met Office said the rain would become more focused across parts of northern Scotland and eastern England but with scattered heavy showers elsewhere.
Up to 60mm of rain expected to fall by Wednesday, combined with winds of up to 50 mph.
As a result of tropical Storm Sebastien, there are weather warnings in place across the UK.
Weather experts have warned some coastal areas could be buffeted by gale force 7 winds on Wednesday causing waves to grow to more than 5 meters.
Environment Agency staff continue to monitor hundreds of incidents across the country, with the body warning the public to stay away from waves and not to drive through floodwater.
On Saturday the body of a man was found in Doncaster laying in a road which had been submerged for several weeks in heavy flood water.