Welsh First Minister Mark Drakeford: There's 'no appetite' for independence in Wales
17 September 2019, 10:22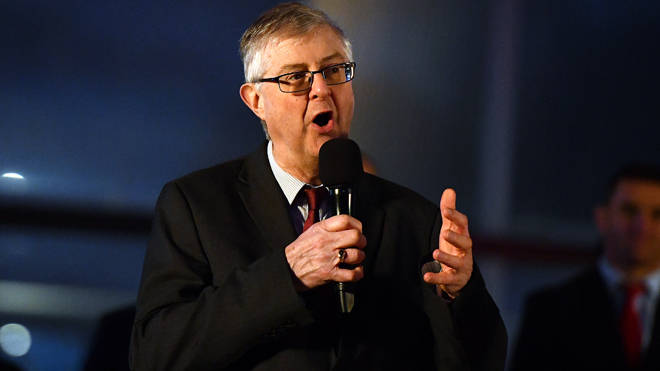 There is "no appetite" among the public for a vote on Welsh independence, Wales' First Minister has said.
Mark Drakeford said while the future of Scotland should be decided by the Scottish people, Wales was stronger as part of the United Kingdom.
"The people who are in favour [of Welsh independence] will have the work an awful lot harder to make that case. 
"Whereas there may have been fifty SNP MPs from the 2015 general election with a clear mandate from their population, Wales has four Plaid Cymru MPs out of forty [possible parliamentary seats].
"You need to do a lot better than that if you are going to persuade people that independence is a genuine proposition that the people of Wales have said they want to see explored," Mr Drakeford told Global's Newsroom.
The comments come amid a recent poll which appears to show a surge in support for Welsh independence if Wales was to remain a member of the European Union.
The YouGov survey, which was commissioned by Welsh nationalist party Plaid Cymru, found 33% would back independence from the rest of the UK.
The figure rises to 41% if "don't knows" were excluded. The findings deliver the highest pro-independence results in polling history.
What must it be like to have such a narrow, small opinion of the people you represent? I know that Wales can be even greater than we are. I believe in Wales. What a shame that you don't. https://t.co/VzUfCn2R0W

— Delyth Jewell AC/AM (@DelythJewellAM) September 14, 2019
However, 48% voted "no" when asked if Wales should break away in order to remain in the EU, while only 24% said they would support Welsh independence if a referendum was held tomorrow. 1,039 Welsh adults were surveyed.
Commenting on the data, Plaid Cymru leader Adam Price AM said: "These are sensational figures which put support for Plaid Cymru's ambition of securing Welsh independence at a historic high.
"Westminster is in turmoil. Boris Johnson's reckless Tory government and Jeremy Corbyn's chaotic so-called opposition are wrecking Wales's future.
"It is no wonder that we are witnessing a surge in support for a New Wales – a nation proudly taking its place as an equal partner on the international stage.
"Having overtaken Labour at the European elections, Plaid Cymru has secured its place as Wales's true Remain party, fighting against a crash out Brexit and for future prosperity.
"Independence is moving from the margins to the mainstream. Our nation is on the march. As Boris Johnson takes us closer to the cliff edge, more and more people will demand an outward looking Wales free from Westminster's contempt.
The Welsh Government has repeatedly called for a vote on any Brexit deal and vowed to campaign to remain, despite Wales voting to leave the EU.
Mr Drakeford, who is the leader of Welsh Labour, is at odds with the UK party who remain splintered on the issue.