Brits enter coronavirus quarantine in Horseman coach convoy
31 January 2020, 14:24
A convoy of coaches delivered scores of Brits into coronavirus quarantine after they landed back in the UK from a flight from Wuhan in China, the epicentre of the disease.
The series of six Horseman coaches was seen pulling up at the facility in the Wirral shortly before 730pm this evening.
The UK passengers are being taken to Arrowe Park Hospital in Wirral for a quarantine period of 14 days, where they will be housed in an NHS staff accommodation block with access to the internet.
Other passengers on board the flight were EU nationals who went on to Spain.
Driving on the M6, Liam Musgrove passed the convoy as it travelled on Friday evening.
"The experience was harrowing and quite surreal," he said.
"Seeing such an organised operation in place, it really puts into perspective what a deadly virus this could be."
While in quarantine, the evacuated passengers are being given fully furnished rooms, food, laundry facilities and have access to a team of medical staff who will closely monitor their condition.
Kitchens are available for those who wish to self-cater, and families are being kept together, with games consoles, toys and cots provided.
One British passenger who was on the UK Government evacuation flight from Wuhan told LBC News it had been a "job well handled."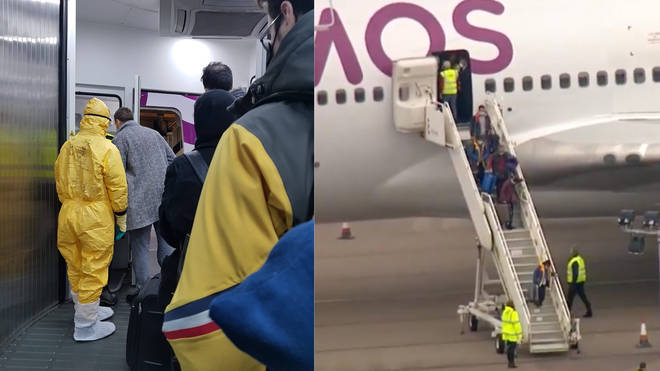 Earlier, Maeve Clarke, a lecturer at Birmingham City University, spoke to LBC News while on the plane confirming that she was "safe" in a brief call.
The plane landed just hours after Britain's first two cases of the virus were announced.
Public Health England said the family members are receiving specialist NHS care, and that tried and tested infection control procedures are in place.
Facebook will stamp out coronavirus misinformation and miracle cure claims
Coronavirus UK: Do surgical face masks work to avoid virus symptoms?
Mrs Clarke said the flight took off on Thursday after a delay, also on the flight were a number of Spanish citizens.
"We're all safe," she told LBC News presenter Jim Diamond, adding there was a "lot of waiting around," but she felt "well supported."
Previously Mrs Clarke told LBC it was "scary to be here" in Wuhan while she was waiting for evacuation.
She revealed to she had received no information from the Chinese government, and the only information she was able to get was from the TV and friends and family.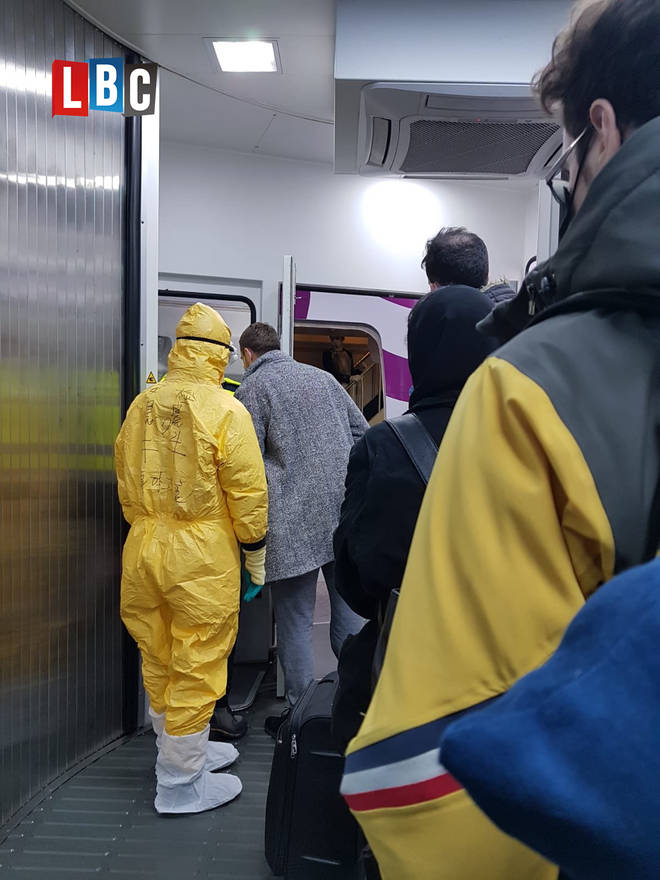 After landing at RAF Brize Norton the passengers will make their way, via coach to an NHS facility on the Wirral to be quarantined for 14 days.
Coronavirus: What is it, how does it spread and how worried should we be?
The two patients who have tested positive for coronavirus in England are being treated in a high consequence infectious disease unit in Newcastle, chief medical officer for England Professor Chris Whitty said.
An outbreak investigation team has been formed to trace anyone who has been in contact with the pair to prevent the illness from spreading.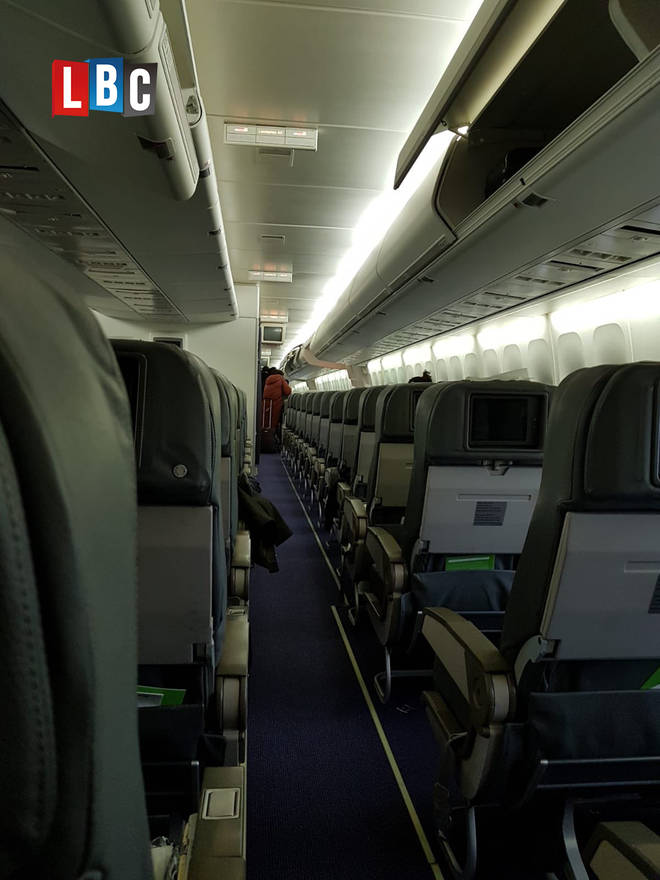 Patrick Graham, one of the British citizens evacuated from Wuhan, shared footage of the plane touching down at RAF Brize Norton.
Coronavirus: Brits evacuated as 'international public health emergency' declared
He joked with his social media followers, 'The infected are coming', before adding: "Thank you staff @wamosair for getting us home - they also have to go into a period of quarantine for bringing us home."
He shared a screenshot of the news the UK has confirmed two cases of the deadly virus and wrote: "Please don't blame us... we have only just landed."