Wirral MP: Residents 'concerned' about coronavirus contamination in quarantined hospital
31 January 2020, 17:56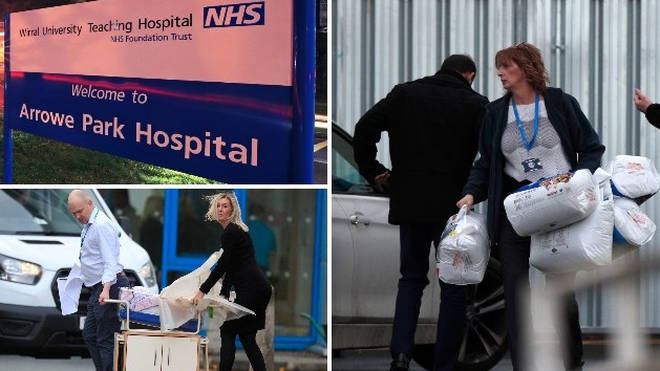 A Wirral MP said residents near Arrowe Park Hospital are "concerned" about possible coronavirus contamination in the facility where Brits will be quarantined.
Margaret Greenwood, MP for Wirral West, said that locals are worried about dozens of British citizens being quarantined in their local hospital after being evacuated from China.
In an interview, she told LBC News: "I met with the chief executive of the hospital this morning to put some questions to her that people have put to me, things that residents are concerned about.
"People are concerned about what would be possible to cross contamination in the hospital. She said to me that the operation of running the accommodation unit is separate to the hospital. personnel will be separate.
"It's not the same staff from the hospital. The people who are going to be working In the accommodation areas will be sourced separately."
The Unite union confirmed that staff from the Department of Health and Social Care will be treating the 83 evacuees, none of whom currently show any symptoms of the virus, according to Health Secretary Matt Hancock.
A Foreign Office-chartered flight carrying 83 British citizens touched down at RAF Brize Norton in Oxfordshire at 1.30pm on Friday.
"It's welcome news that our evacuation flight has now left Wuhan," Foreign Secretary Dominic Raab said in a statement.
"We know how distressing the situation has been for those waiting to leave. We have been working round the clock to clear the way for a safe departure.
He added: "The welfare of those trapped and public safety have been our overriding priorities."
The passengers were quickly moved to four coaches by medical staff in hazard suits, where they are being taken to a secure NHS facility in the Wirral for two weeks' quarantine.
On the flight was Birmingham lecturer Maeve Clarke, who exclusively told LBC News it had been a "job well-handled".
There was a "lot of waiting around," but she felt "well supported."
Another passenger, Patrick Graham, posted his journey from Wuhan, the Chinese city at the centre of the outbreak, back to the UK.
Elsewhere, two of the UK's first coronavirus patients are being treated at Newcastle's Royal Victoria Infirmary after falling ill at a hotel in York.
An outbreak investigation team has been formed to trace anyone who has been in contact with the pair to prevent the illness spreading.
Director for National Infection Service at Public Health England, Professor Sharon Peacock, said: "We were able to stand up an outbreak investigation team immediately and that team is working now.
"What they'll be doing is aiming to contact everybody who has been in contact with these two cases and prevent onward transmission."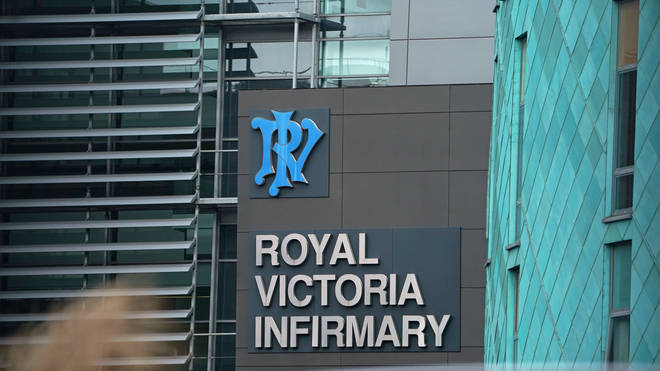 Yesterday the World Health Organisation (WHO) declared a global health emergency after learning the virus had killed 170 people - now 213 - and infected thousands across at least 18 countries.
In the UK, 177 people have been tested for the virus, with the couple in Newcastle being the only 2 confirmed to be infected.
British Airways and Virgin Atlantic have cancelled all flights to mainland China, which is expected to affect tens of thousands of holidaymakers.